Whatever I am sharing in this post will be of what I had experienced while buying an online term plan for myself. I decided to buy additional life insurance based on my further insurance need.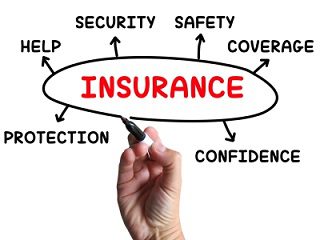 So what is misselling? Investopedia defines misselling as "The ethically questionable practice of a salesperson misrepresenting or misleading an investor about the characteristics of a product or service. In an effort to make a sale to a potential customer, a financial product salesperson could leave out certain information or describe a financial product as something the investor urgently needs, even though sound financial judgment would come to the opposite conclusion." However, in case of my experience there was no salesperson involved, as I was planning to buy it online. So how I can judge that someone is misselling me?
As I said earlier to fill the gap of my life insurance need, I applied for XYZ's online term plan. Process was smooth as I applied online and paid the necessary premium. I got a call from XYZ support team to undergo a medical test. Accordingly, I visited the test centre along with necessary documents and finished the test. After few hours of testing, I got a call from that medical test centre stating that all results were fine. Still, they need to get the signature of Cardiologist about my TMT (Treadmill Test). I felt happy because of all good results, which automatically claim that I am HEALTHY. I again received one more call on same day afternoon from the same testing centre. This time they said that I had some minor problems in heart, so what to do? I counter questioned them "how the result has now been, with minor issues in heart?" They replied that Cardiologist found some issues and he was about to write his report. I said OK; let him write as his findings. After a few minutes, I again got a call from the same centre. However, this time they offered me something unethical. They said if necessary, they might replace the report of any healthy person with mine. This replacement will correct the issues mentioned by a Cardiologist in my original health report and XYZ insurance company will easily accept it without any loading. In addition, they promised me that they had such healthy person who was ready to undergo testing in my name. I just need to pay some extra money. If I paid around Rs.1, 000 to Rs.2, 000 then the results was as per XYZ underwriting requirement. If not paid, then the results were defective original health report with some health concerns mentioned by a Cardiologist.
So now if I rejected the testing centre offer, then I might face the premium loading by insurance company and, if accepted the offer then everything will be a smooth sail. However, I finally opted for a first one. Result as usual, expected from the XYZ insurance company. They loaded the premium to around 60% and reduced the sum assured of 40%. Therefore, for me they offered a lesser sum assured than what I proposed and higher premium of what I already paid. As the offer seems to be too costly, I rejected it and got the paid premium back to my account with deduction of medical test cost.
After this incident, I searched for next suitable insurance product for me. This time I searched through a site (which provides comparative results only after you provide your email id along with phone number). Finally, I bought insurance from another company called ABC. However, after a few days I received a call from a person who claimed that he represents the above said site. He asked me whether I bought the policy or not. I replied with positive. Then his interest raised manifold and asked me about policy details like sum assured and premium. Finally, he asked me the policy number.
I surprised why he need all these data. He said that if we provide all these details, then his company would help me in future relate to policy service like nominee change, address change, revival or during death claims. I inquired how they could help. He answered that they keep data with them and I am free to contact them whenever I have any problems with the insurance company. Actually, he was not concerned about providing service to me. However, the intention was different. It was to claim to the insurance company that I bought the policy only after comparing from their site. Therefore, in return insurance company will give commission to this site.
Now do you still feel ONLINE TERM INSURANCE products are agents free? There may not be the direct agent, but there are so many such hidden agents, who may fool you in one way or another. Therefore, I still feel that term insurance not fairly priced.
This above whole story explains that, apart from agents there are a few others who are ready to sell anything for the sake of money. Such few medical centres or doctors appointed by insurance companies are the biggest threat to the insurance industry. However, sadly no one noticed it. I know a few doctors appointed by insurance companies who provide medical test without even knowing the proposer or actually meeting proposer. Agents will provide all required data and doctors just fill the form and give it back to the agents. In some cases, few agents who do wonderful business have such doctors' forms in their offices. These agents take a signature of the proposer on to be signed medical forms by doctors while taking the signature on the proposal form. They give the same to doctor and doctor in return will give the report claiming that all is well with life proposer.
Also, beware if such insurance comparison sites insist you buy any particular product. Because the first thing they are not covering all existing insurance company products. The second thing they may push you to buy a particular product with which they have tied up.
So in above case do I qualify for misselling? Yes, I qualify if I have not understood the risk involved in adjusting for immediate gains. The moral of my true story is that, take care of everything you do while buying online term insurance. Any negligence or thinking of benefiting in the short-term may cost your financial dependents in the end.
Image courtesy of [ Stuart Miles] at FreeDigitalPhotos.net