LIC is launching one more new plan on 3rd February, 2016. This is again typical endowment plan called Jeevan Pragati (Table No.838). Let us see in what way this will give you Pragati (Progress) in your financial life.
Few silent features of this plan are as below.
It is non-linked endowment with profit plan. This means it is not an ULIP plan but a typical endowment plan or traditional plan.
The only additional feature of this plan is, the death sum assured increases after every 5th year. I will explain it in detail later.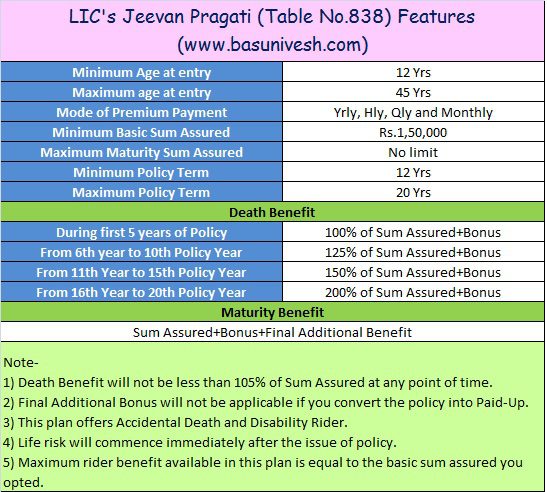 The above information is suffice to say that there is nothing new in this plan. But the only added feature is that death benefit which increases during policy period.
Let me explain the same in below image.
You notice that this plan is unique only when it comes to increasing of life risk at every 5th year of policy period. Apart from this there is nothing much you can expect.
This is the information which is available at this point. However, I will update this post once I get premium chart and all details.
However, to know about how to calculate the LIC policies maturity values or return on your investment, read my earlier post "Video tutor-How to calculate LIC policies maturity amount and returns?". You can also view the below video, where I explained about how to calculate LIC policies maturity amount and returns.