For all of us retirement planning is the most priority goal after our kids education and marriage goals. We are desperate to come out of daily routine work schedule and in need of peaceful retirement life as soon as possible. Few plan to start at as early as 45 years of age and few at the age of 60 years.
At what age you want to retire will be dependable on your choice and your financial life. So if a person planned to retire at the age of 45 years and created the enough corpus for retirement planning then he may start his retirement life. This frustration of starting a retirement life early, is mainly because of the job pressure today's young generation facing and the uncertainty in their work life. But choosing the right retirement planning and start early is the two key factors in successful retirement planning. So let us discuss this issue in detail today.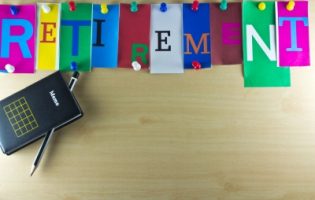 Before proceeding further, let us first understand the basic terminologies used in retirement planning products or planning process.
Accumulation phase-This is the period in which you have time to create the retirement corpus. Suppose you are currently at 30 years and you are planning to retire at the age of 60 years then this difference between your current age to retirement is what is called accumulation phase. In this example it is 30 years.
Distribution phase-This is the period where you start to withdraw from the accumulated retirement corpus to survive till your last breath. Suppose you are retiring at the age of 60 years and you are expecting that you survive till 70 years of age then your withdrawal period from 60 years of age to 70 years of age is called distribution phase.
Deffered annuity plans-These are the plans where you start to pay now and till your retirement age and retirement benefit will start from the specified age. Suppose your age is 30 years and if you bought such products then you need to pay from now to your specified retirement age (suppose 60 years). Once you reach your retirement age then these products will start to pay you retirement. Example of such plan is "LIC's New Jeevan Nidhi"

Immediate annuity plans-These are the plans where you invest lump sum and annuity begin immediately. Such plans are useful for those who are about to start retirement and have created lump sum cash. Example of such plan is "LIC's Jeevan Akshay VI"
Vesting date-This is the date on which you will start to receive your retirement benefit.
Things that matters about retirement corpus creation–
Your current age-If you are younger then you have plenty of time to accumulate otherwise no time !!!
Your retirement age- If your working life is more then you ultimately your retirement corpus size will get reduced. All because of your prolonged working life and lesser retirement period.
Life expectancy- If your family have higher life expectancy then ultimately you need to be ready for it by creating the corpus. Above all currently irrespective of your family history, due to current medical facilities life expectancy is increasing on yearly base.
Inflation-This is the real dangerous culprit who eats your retirement corpus at high. Hence you need to consider inflation rate of both accumulation period as well as distribution period.
Your investment style-If even though your retirement plan is of long term but you still satisfy with low yielding products then it will ultimately affect your retirement corpus creation. Hence choosing the right product is key to success. If you are totally risk averse investor even for long term goals then you have two choices before you a) Increase your investment to achieve the goal or b) reduce your financial goal surplus requirement.
Your lifestyle-If you have healthy lifestyle then the advantages are that you may postpone your retirement life and by doing so you have less responsibility towards your retirement corpus creation.
Your spending-If you are living a frugal lifestyle then this habit actually promotes you in creating a retirement corpus which actually necessary for you. By doing so, you can easily divert your investable surplus towards other financial goal.
Unexpected blows which not taken care of any of plans-Even if you bought the best retirement products available in India then there are some drawbacks to all of them. PV Subra listed few of them which are eye opener to all of us
Your sudden job loss- What if you loose the job and unable to contribute to your retirement planning?
Your sudden health issues-Suppose you met with accident or face a serious health issue which may stop you to work for few months or years?
Divorce-Due to this family issue you may face a huge financial burden.
What are the current retirement products available for us?
I will try to classify them as below.
1) NPS-National Pension Scheme is Government backed pension scheme and details of which are available at PFRDA. Best points about this scheme are, your amount is locked till your retirement which ultimately force you to wait till retirement and second point is it's lowest charges (0.0009% to 0.25%). But at the same time few disadvantages of this plan are, maximum cap of equity restricted to 50% only which ultimately restrict your equity exposure and will impact the return part, mandatory buying of retirement product will be little bit unfair kind of idea, no control over your portfolio, retirement benefit you receive is taxable income as usual to other retirement products.
2) Traditional Retirement Plans- These are managed by Life Insurance companies and are treated as traditional plans. As said above there are two variants one is deffered annuity plans and immediate annuity plans. Best example for deffered annuity plan is LIC's New Jeevan Nidhi and immediate annuity plans LIC's Jeevan Akshay VI. In case of deffered annuity plans return on such products are too low that even they fail to take care of inflation cost.
3) ULIP Retirement Plans-Currently these plans may look attractive, but you need to verify the cost and liquidity issue once you reach retirement age. One such plan is from ICICI's Easy Retirement Plan.
4) Retirement Plans by Mutual Funds-These are funds which are differ from above categories and are managed by mutual funds. Again you need to verify the cost, liquidity, taxation and fund performance of such schemes.
5) Creating on your own-The last and best resort to create your retirement corpus is by creating a portfolio yourself where in you can include all asset class based on the risk appetite and start investing. This is the Do It Yourself kind of solution. But it requires some homework from your end. You can choose the equity, debt (bonds, PPF, EPF or Bank FDs)or gold (ETFs) also to create portfolio and efficiently manage it. The risk involves in such type of activity is, you need to be expert in such type of investments and need to do some study always to manage the money.
Hope above points will be helpful to you in creating the retirement corpus.
Image courtesy of [hyena reality] / FreeDigitalPhotos.net