Two days back IRDA ordered SBI Life to refund Rs.275 Crore excess commission so collected to policy holders. This according to  IRDA, SBI Life violated the norms and disbursed hefty commission to corporate agents. This is a classic case to understand how much it is important for investor to understand the expense involved in each product he/she buy.
Let us deal more about this issue. SBI Life offered a Group Insurance Plan called "Dhanaraksha Plus Limited Premium Paying Term (DPLPPT)". This plan offered single premium payment as well as limited premium payment option of 2 years. For your information according to rule, for single premium policies maximum commission set as 2% of premium paid. Where as for regular premiums, it was 40% in first year and 7.5% in second year.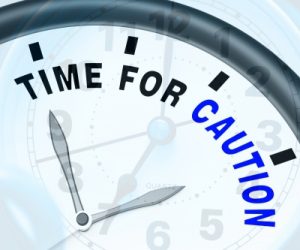 But instead of pushing for single premium DPLPPT, SBI Life sold regular premium paying product as if a single premium product. By doing so, it collected first year as well as second year commission in first year itself and distributed commission of 47.5% (40% First year+7.5% Second year) to it's corporate agents, especially SBI Bank and it's subsidiaries. Surprisingly 99.99% of premium collected was through corporate agents.
If it sold the single premium payment then SBI Life have obligation to pay commission of 2% only. Instead it sold regular premium product and disbursed Rs.275 Crore as commission from collected premium. This being the group insurance product, none of the buyer worried about the expense ratio involved in this product.
No one bothered about the expense involved in this product while buying. Even IRDA who now ordered to repay the excess commission so collected, was silent at that time. If IRDA simply used the logic like why two versions of premium payment instead of single premium payment only, then this issue might not have the big news today.
SBI Life may defend legally that insurers have right to collect the advance premium. But legally speaking both are partially correct. I am using PARTIALLY because IRDA not questioned the two versions of same product and SBI Life not acted in the interest of policy holder by collecting a single premium. Now let us leave this issue here itself.
The above matter clearly shows that lack of knowledge from buyers before buying any product. It does not mean that you must buy a product which is free at offer or cheap. But understanding the expense ratio of each product will make you sense. This ultimately bring to your notice why your mutual fund adviser, insurance agent, banker or portfolio managers pushing a product so eagerly.
Who will disclose you his commission structure before buying? In my view only few have guts to disclose and guide you in a better way to buy a financial product. Few agent fraternity strongly defend that in no other business there is not a set up to disclose commission structure then why only with financial product. I agree, but when we understand from the point of investors then expenses are the utmost important to any financial product.
Because of this hefty commission structures only IRDA introduced new guidelines in ULIPs. But it acted lately when 99% of investors in ULIPs satisfied with negative returns. Same applies to mutual fund products. Previously mutual funds used to have entry load. After that SEBI barred entry load. Now cheapest are Direct Plans of Mutual Funds.
But having done so much, are they fair priced? I doubt none of them. Even online term plans and mutual funds. Hence we as investor must first understand each product we are going to invest. Never ever believe that Govt or Regulator will always be there to watch for any wrong things.  If regulator was so strong then we might not have faced the Sahara, hefty ULIP commission (pre IRDA regulation), irregularities in stock market or few brokers offering more brokerage to sub brokers above the prescribed limit of mutual fund expenses of 2.5%.
So what is the lesson? Beware Investors !!! Otherwise it directly affects your Financial Life !!!
Image courtesy of [Stuart Miles] / FreeDigitalPhotos.net