You may have noticed it or not but since 1st January 2013 mutual fund companies started to offer DIRECT Plans which are exactly like benefits of buying online term insurance. So let us know how to switch from your existing investments.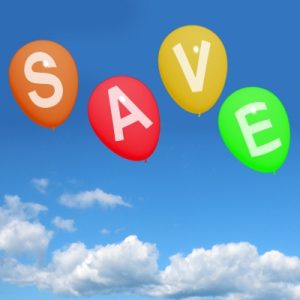 Before proceeding further, first let us understand whether you are prudent investor who can manage your money in a better way to invest in MUTUAL FUND DIRECT PLANS. If you feel so then better to move directly. But do remember that online platform of investments offered by few brokers is NOT DIRECT INVESTMENT. In few cases, they may still charging you for each investment or SIP or without charging you directly they may be enjoying upfront and trail brokerages which you will never come to know. Because mutual fund company is paying those two brokerages before adjusting the NAV and you feel that nothing deducted from your investment.
Now in this post, I will try to explain you the procedure to move to direct plans.
1) Forms-All Mutual Fund companies have their respective forms to convert from normal plans to direct plans. You need to fill this form and submit it directly to respective mutual fund companies.
2) Filling the Form-While filling the form, you must mention existing folio number, SIP or STP details, and the investor signature.
3) Switching-Once you submit the filled form to respective AMCs they will issue acknowledgement slip of the same. It usually takes around 10 working days of time to complete the request. During this period your SIPs or STPs will be transacted as usual.
4) What about your distributor?-You are not required to take prior permission of your distributor for moving from normal plans to direct plans. Do remember that when you receive the next confirmation or statement, there will be mention of "Direct Plan" along with the existing plan name. This confirms that you moved to direct plan. From here your distributor will no longer get any commission from your future investments.
Few points to remember while moving to Direct Plans–
All existing plans are eligible to move to Direct Plans.
All mode of mutual fund investments can be switched to Direct Plans except ETFs.
While investing first time if you forget to mention Direct as well as distributor code then default scheme will be Direct only.
If you mention distributor code in application form while investing first time but with scheme name you mention Direct then units will be allotted in Direct Plans only.
For ELSS or any lock-in schemes, you are eligible to move to Direct Plans once units are lock free.
If you hold few units in normal plans and few in Direct Plans then during redemption you need to submit the separate request for each category.
Switching from existing fund to Direct plan will be subject to applicable exit loads as they are treated as a normal exit only.
But if you have done prior investment without any distributor then switching from existing fund to Direct Plan will not be subject to exit load.
No exit load will be applicable in the case of moving from direct plans to normal plans. But any redemption or switching from such schemes will be subject to exit load from the date of original investment in direct plans.
Taxation of switching from normal funds to Direct Plans-
Converting from regular plan to direct plan is considered as redeeming or exiting from the scheme. Hence the normal taxation issue will arise i.e based on equity or debt fund applicable LTCG and STCG rules will be applicable. TDS will be applicable to NRIs while moving from regular plan to direct plan.
Hope above information will be helpful for you in using this facility.
Image courtesy of [Stuart Miles] / FreeDigitalPhotos.net