Now from 1st May, 2016 NACH is mandatory and which is replacing ECS format of registration. But I found many finding it difficult to fill it. Hence, thought to create a video which can help many.
Usually, many of us used to register ECS for SIP of Mutual Funds, Utility Bills, Insurance Premiums, Credit Card Bills, or any payment, which you feel recurring in nature. However, as I said above, from 1st May, 2016 NACH will come into picture.
I already wrote a detailed explanation of what is NACH and how it is beneficial to all of us. You can read that post from below link.
For the benefits of users, I am once again simply sharing this image to show how the NACH process works in real.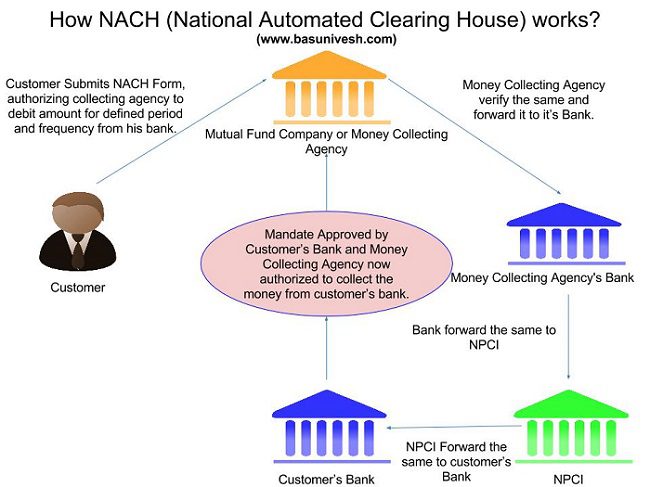 I found that and heard from many that there are huge rejection in NACH applications from bank end. The main reason for rejection is a signature mismatch. Also, many of us of not aware of how to fill the NACH application properly.
Considering all above points, I found it necessary to create a video tutor. Hope you like the below video and share with all.

I already mentioned few points in this video, which are very much important while filling NACH form. For the benefit of readers, I am once again pointing it here.
Don't leave the fields which are mandatory to fill.
Leave the fields which are not meant for you (I already explained those fields in above video.
Never try to overwrite, alter or using white ink. Treat this form as if a bank cheque leaf.
Hope this information will be helpful for all of you.