Recently on 16th August 2018, NPCI launched UPI 2.0 by adding few more features which are very much user-friendly. Let us discuss these features one by one.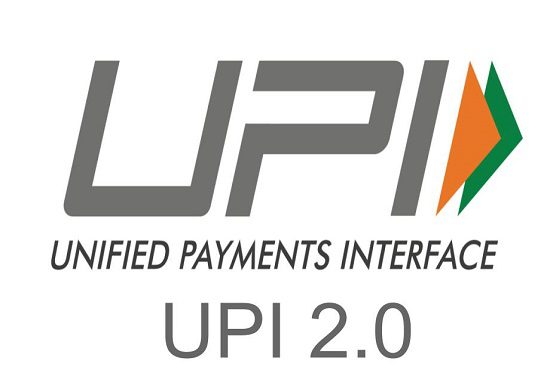 What is UPI or Unified Payments Interface?
It is a real-time payment system that helps you to instantly transfer the funds between the two bank accounts through a mobile platform. It was developed by the National Payments Corporation of India NPCI) and is controlled by the RBI and IBA (Indian Bank Association).
It was launched on 11th April 2016. BHIM UPI recorded transactions worth Rs 45,845 crore and 235 million in terms of value and volume in the month of July 2018.
Let us now look at the few features of UPI.
It is an instant transfer process using IMPS. Hence, the fund transfer is faster than NIFT.
Using UPI, you can transfer the fund 24*7*365 (including holidays also).
Using your mobile, you can access various bank accounts.
MPIN or Mobile Banking Personal Identification number is required to confirm each payment.
All banks provide their own UPI for different platforms of Android, Windows, and IOS. They may charge or it may be fully free for you.
Your bank details are required only once (only during registration). After which, you only have to provide your UPI ID or VPA for transferring.
You can transfer up to Rs.1 lakh in each transaction (It again depends on bank to bank).
NPCI's UPI 2.0 – Features and Benefits for users
After small updates, finally, NPCI launched UPI 2.0 on 16th August 2018. NPCI added four new features to UPI 2.0. Let us discuss one by on in detail.
# One Time Mandate
With this feature, you can pre-authorise (Mandate) a transaction, for debit from your bank account later. UPI mandate is to be used in scenarios where money is to be transferred later, however, the commitment towards that is to be done now.
For example, you have to pay some bills on a future date. Instead of paying it instantly on that particular day, you can keep aside that money using One Time Mandate feature.
Hence, there is no question of forgetting the money to be sent using this feature. The customer's account shall get debited when the mandate is executed. UPI mandate can be executed one time only.
Refer this video, where they provided an example of cab ride using this One Time Mandate feature.
# Linking Over Draft Account to UPI
Earlier you are allowed to link your savings account and current account. Now onwards, you can link your Over Draft Account (OD Account) also to the UPI.
You can have an online access to your OD Account through UPI.
You will be able to transact instantly and all benefits associated with the overdraft account will be made available to the users of UPI also.
Refer this video of NPCI for this feature.
# Invoice in the Inbox (View and Pay)
Earlier, when a collect request was sent, you could only verify the amount being paid and make the payment post entering the UPI PIN.
However, from now onward, prior to making the payment you will be able to check the invoice being paid via a link and verify the details of the transaction before you pay for the same. This functionality is only available for the invoices of verified merchants.
By this facility, before you pay the bill, you can cross the bills for the details like any mismatch in amount, or for a wrongly sent bill.
Refer this below video to know more about this feature.
# Signed intent and QR Code
With this option, while making payment using the intent or through scanning QR, the user will get additional security in the form of signed QR / intent. With the signed QR, issues related to tampering QR as well as having non-verified entities shall be reduced.
This will cross-check the authenticity of the receiver (merchant) and will be informed if the QR is not secured. Hence, it is a one more security layer for you.
Also, the transaction shall be done faster as app passcode will not be required in case of signed intent. Refer the below video for a better understanding of this feature.
Who are the member banks of UPI 2.0?
As one day, below 10 banks are the member banks of UPI 2.0
State Bank of India
HDFC Bank
Axis Bank
ICICI Bank
IDBI Bank
RBL Bank
YES Bank
Kotak Mahindra Bank
IndusInd Bank
Federal Bank and HSBC
I hope with these new adding features UPI 2.0 is defenitely one step ahead than all other payment options. Let me know your expeirence while using these new features.