Today LIC launched one more new plan which is the new version of the old Endowment Plan (No.14). As this is the new version of existing plan, I am just updating the changes.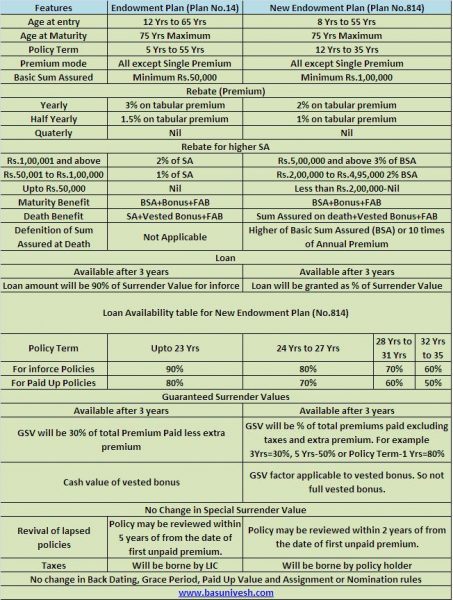 So what is new to customers?
Apart from surrender, death benefit and loan changes, I don't think any major changes. Premium table is not yet available. So it is premature whether this new plan is cheaper or not. But as it is traditional plan and only revamped to match the new IRDA guidelines, I am maintaining the status quo of recommendation "STAY AWAY".