Now one more investment scam. This time from an IMA Jewellery or I Monetary Advisory. IMA Jewellery Scam claimed to be the Bangalore's biggest investment scam as of today.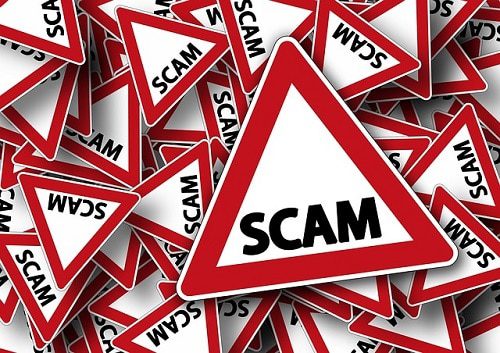 It is nothing but luring investors with high-interest rates. Promising them the as high as 3% to 5% returns means many uneducated (educated but financially illiterate) are the targetted class for this scam.
What is this IMA Jewellery Scam?
This time it is more with a particular section of society. The owner of this company belongs to a Muslim Community. As per Sharia law, Muslims are not allowed to benefit from interest income. IMA Jewellery used this clause and targetted the Muslim community in a big way.
IMA Jewellery claimed that they never give interest for whatever the investors invest with them. Instead, they will consider investors money as a business investment. It is like a profit-sharing business. You are turning to be a shareholder of IMA if you lent money to them. Hence, this promoted Muslims to invest in a big way.
Their modus operandi is simple. You have to invest in IMA Jewellery Business. As per IMA Group of Companies website, they have varieties of business. They will consider your money as partner money. In return, IMA Jewellery will give you 3% to 5% monthly returns.
Do remember that in this whole scam, nothing was done through cash mode!! Everything through bank transactions.
I discussed the procedure with one of the investors who invested around Rs.18 lakh. As per his claim, they used to issue an agreement copy and also a kind of passbook.
As per my knowledge, three things created confidence in this scheme to invest in the general public.
# You are investing not through cash mode. But you will give you the cheque to the company.
# You receive the returns directly in your bank.
# The funny part is that they deducted the money before they pay to the investors claiming TDS deduction. I am not sure whether the company deposited such TDS with IT Department or not is a big question mark. However, my doubt is that they just played with TDS drama to create an image that everything is legal. Maybe many investors not checked their Form 26AS also.
When all transactions are through ONLINE mode and there is a TDS also, then many of uneducated and in fact so-called educated also blindly started investing.
Above that, the LURE for higher earning overtook all the risks one has to look at. The returns of around monthly 3% to 5% a month. Yearly it is around 36% to 60%!!
How much big is the IMA Jewellery Scam?
Many say it is around 500 Cr to 1000 Cr. But yesterday in a single day, there were around 5,000 complaints registered against this company. Hence, the quantum of the scam is much BIGGER than what claiming so.
This first day 5,000 complainants may be invested their genuine money. But about those who invested their black money? They may never come forward to complain.
Many have invested in this scheme by borrowing the money as personal loan, pledging their assets or selling their assets.
Hence, I assume the scam is much bigger than Rs.1,000 Cr.
What we can learn from IMA Jewellery Scam?
# Any transaction ONLINE means not safe
Many of us feel that if we are investing or withdrawing money through online means it is well regulated. But take this classic example. All transactions were done without accepting through cash mode. But still, everything evaporated.
# There is always a nexus among scammers, politicians and bureaucrats
The owner of the shop, in his audio clip, mentioned that he used to pay a hefty bribe to many to retain his goodwill. He also claims that many politicians and bureaucrats tried to malign his name. Hence, to protect it, he used to pay the hefty bribe continuously. But the big question is that if someone is so ethical about his business, then why he has to fear with those who try to malign his name? Funny defense.
# Never rely on REGULATORS
This company may be registered with RBI or the concerned regulator. However, regulators failed here to protect the poor investors.
When all transactions were done through regulated mode, then why the regulators were in deep SLEEP?
# Never invest just because your friends or relatives invested
Many of us take our investment judgments based on what our friends or relatives share with us. However, keep one thing in mind. Your friends or relatives risk-taking ability may be much much higher than yours. Loss of around Rs.25 lakh may not be a big issue to your friends or relatives. However, a loss of Rs.1 lakh may be the biggest loss for you.
Hence, understand your risk appetite.
# Never be in a dream and chase the returns
None of the investors failed to understand the basic Maths here. If someone is giving you a yearly 36% to 60% means his income should much more higher than this.
But sadly none bothered about how the company will generate this much high return. What their investment style and where our money gets invested.
Rather than that, all invested just because 3% to 5% a month returns mean FANTASTIC.
This is one more classic example of a scam where we can learn many many things. Sadly scams never end because fools are always there.
FINANCIAL INDUSTRY RUN BEHIND FOOL AND HIS MONEY DESPERATELY.