Many of you already know the budget implications on your finance. However, there are few changes to this budget when it comes to tax slabs. Therefore, I thought to update the Tax Slab Rates for FY 2015-16 (AY 2016-17) considering the Budget 2015.
Individual tax slabs were not changed. Therefore, I am updating the slabs as were earlier.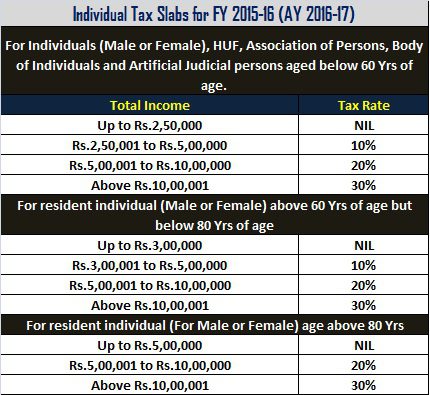 If income exceeds Rs.1 Cr then surcharge of 12% will be applicable.
Along with that 2% Education Cess and 1% (SHEC) Secondary and Higher Education Cess will continue.
Below is the chart about Capital Gain Tax for FY 2015-16 (AY 2016-17)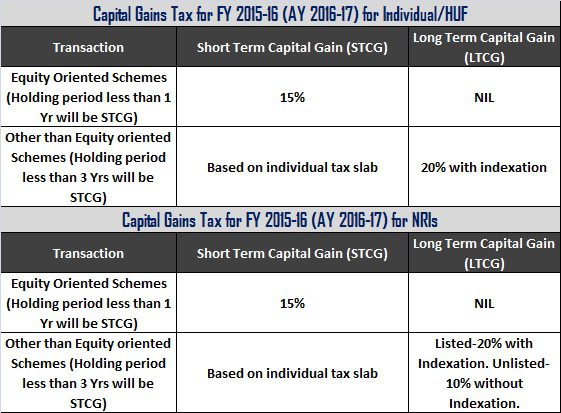 Tax effect on Dividend received by holders–
Equity oriented-NIL and Debt oriented-Nil
Security Transaction Tax (STT) Rates for FY 2015-16 (AY 2016-17)

Hope above information will be suffice to an individual to know about the tax he need to pay. A detailed explanation about the budget can be viewed at my earlier post "Budget 2015-20 Changes that affect your Personal Finance".