Inflation is the biggest enemy for all of us when we think of wealth creation and achieving our financial goals. Hence, we always hear from the financial industry or experts that we must beat inflation. Hence, we have to invest in assets or products which beat inflation. Is it universal advice to follow BLINDLY?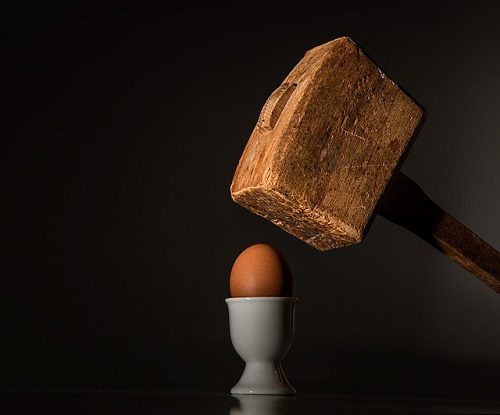 Recently I have interacted with few new prospective clients for my fee-only financial planning service. I noticed one thing that they are investing a major portion of their surplus in equity. But when I asked why, the answer I got was that to BEAT the INFLATION. Wonderful and acceptable. But is it applies to all our financial goals?
Beat the INFLATION – LIES Financial Industry teaches you!!
What I noticed from these new prospective clients is that they are YOUNG, the majority of their goals are SHORT TERM, they identified the products to accumulate the money for goals. But sadly WRONG asset class. Because their only purpose is to generate high returns than the Bank FDs. Hence, to generate higher returns and beat inflation, they linked few equity mutual funds towards their short-term goals!!
Beat the INFLATION is a buzzword which we listen from this financial industry and they force us to invest in equity or other products. Fantastic advice, but whether this applies to our short-term goals? The answer is NO.
When our goals are short-term in nature, then the purpose of investment is to achieve the goals SAFELY than concentrating on the mad rush of beating the inflation and take the risk of equity.
To reach any goal, there are two ways – include a combination of debt and assets which can beat inflation (this reduces our investment towards this goal) and the second way is to don't invest in volatile assets and invest more.
For the majority of us, the first option looks fantastic. Because it reduces our burden of investing. The second biggest contributor to this belief is the BULL market what we are experiencing for few years. Whatever we invest today in equity, turning positive the next day. This creates a HUGE OVER CONFIDENCE inside us that whatever we are doing is RIGHT. When an asset like equity in short term is generating fantastic REAL RETURN (Return on investment MINUS Inflation Rate), then why should one take the pain of investing MORE for safety purposes?
Hence, the majority of these young guys linking equity investments towards their short-term goals. However, they forgot one thing that if the market crashes, then their short-term goals IMPACT a lot. Are they able to sustain such loss? Do they visualize how to fund their goals if they face a market crash of 30% to 40%? For the majority of them, they have no answer. Because the majority of these investors are first-time investors into equity and the majority of them entered post-Covid crash. This is creating major OVER CONFIDENCE inside them.
The right way to achieve our short-term goals is to FORGET the madness of beating inflation and instead invest more in debt to reach our financial goals. This GYAAN of BEAT THE INFLATION applies to our medium to long-term goals but not for SHORT TERM GOALS. The only way to achieve our short-term financial goals is to invest more using the available debt instruments and achieve the targetted amount.
For example, my daughter's education goal is four years away. Hence, rather than concentrating on the mad rush of beating inflation, I am concentrating on investing more in debt instruments to achieve the targetted amount. I know I have to invest more but the safe way is to do this than doing the mistake of investing in volatile assets and impact our financial goals.
Conclusion:- Hence, don't apply the GYAAN of "Beat the INFLATION" given by this financial industry for all your goals. Majority of gyaan what this financial industry suggests you is GENERIC in nature. They will not tell you how to customize it as per your requirement. Hence, you follow such generic advice and do mistakes. Instead, customize your personal finance to your PERSONAL level.
Refer our recent posts:-