In this year's budget Finance Minister raised Sec.80C limit from existing Rs.1,00,000 to Rs.1,50,000. With this great news, plenty of people felt happy as they can save more tax outgo. But there are so many pitfalls which one need to take care before blindly investing another Rs.50,000. So whether it is boon or bane??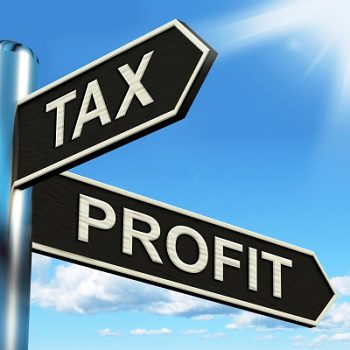 First let us understand what are popular products that will be eligible for deduction under Sec.80C.
1) Life Insurance Premium.
2) PPF (Pubic Provident Fund).
3) You contribution towards Employee's Provident Fund (EPF).
4) Equity Linked Saving Schemes (ELSS).
5) Home Loan Principal Payment.
6) National Saving Certificate (NSC).
7) 5-Yrs Tax Saving Bank and Post FDs.
8) Senior Citizen Savings Scheme (SCSS).
How this further increase of Rs.50,000 is boon?
This is boon because predominantly Indian investors are always look for the ways to SAVE TAX. In this way it forces individuals to save more than spending.  This makes them financially free. But what if they invest in wrong products on only lure of SAVING TAX?
How this further increase of Rs.50,000 is bane?
1) This forces you to invest in ANY product which saves you from paying further tax on income of Rs.50,000. So no planning nothing.
2) Your Life Insurance Agent will be happy with this increase as he have more valid reasons to force you to invest in Endowment or ULIP plans. But stay away from such products apart from buying term insurance (whether online or offline).
3) You tend to invest in Bank FDs whether they actually meant for use in future. Because you have not attached any financial goals to this investment.
4) ELSS is one of the lowest lock in product in all above listed product, which is 3 years only. So you harp at this product to invest thinking that you will get back the invested amount with SOME return after 3 years ONLY. But you forget that equity investment is meant for long term. So you must invest in this product if your time horizon is more than 5-7 years. Otherwise you may end up in negative return after 3 years if market is at it's low.
5) You plan to invest in PPF because it's limit is also raised to Rs.1,50,000. Also it's return and maturity amount are tax free. But you forget that it is less liquid product and you need to invest in this product only if your financial goal matches with this product. But for me this is a best product in debt category if your financial goal matches of long term.
6) You make your life's biggest financial decision of buying home. Because it increases your status in society and apart from that home loan principal is eligible for deduction under this section. But do you feel it is an investment for what you are paying? No….it is expenses but not investment. Because you are not fetching interest or return on this. Instead you are paying interest on this loan. So any loan or interest you pay is always considered as expenses.
So what is the lessons?
Don't rejoice with this increase. Instead first identify your financial goals. Then based on that choose a product which actually matches your need (both goal and tax efficiency) then start investing. Otherwise there will be no change in your financial life and you commit blunders year on year in a mood that you are utilizing the full limit of Section 80C. But where you are heading?? Directionless…and this is dangerous drive.
Image courtesy of [ Stuart Miles] / FreeDigitalPhotos.net