Many of us never think of sudden job loss or never plan for such an unexpected event. Here is the real-life story of a Jet Airways employee. Recently due to shut down of Jet Airways, many employes faced a horrible situation in their financial life.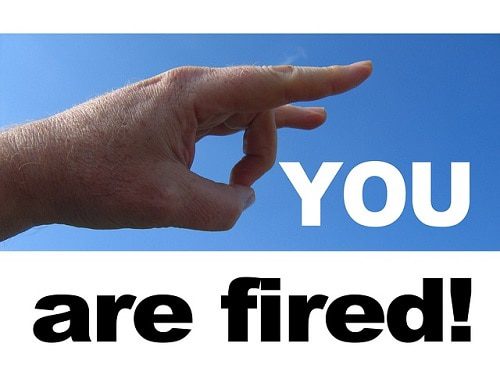 There were many instances where few employees pledged their jewelry to sustain for a few months of job loss and an incident of suicide also. You may read such horrible stories in one such Bloomberg article.
However, today I am going to share with you the story of Mr.Ankur Pathare (I am disclosing his name with his permission to do so). He also underwent the same trauma of job loss like others.
The positive aspect of his story is that he tried to manage his job loss and learned the few basics of personal finance. These are really an eye opener for all of us.
Hence, when he shared his story in Facebook Group AIFW, I immediately contacted him to take his permission to share the same in my Blog. He was kind enough to give me permission to share his story and name also. Over to you Mr.Ankur..
Real life story of a Jet Airways Employee – His Personal Finance Lessons
Hello Friends
I have learned a lot of things from this group so I thought let me share a few learnings of the past few months which could help someone in future….
I guess I was the only member who could post this in the group as I think I'm the only one in the group who was working with JET AIRWAYS!
First the good news…after 4 months without pay and 50 days of work exile at home I finally landed a good job in a Pvt Bank.
1) Watch out for the signs-I worked with Jet Airways for more than 22 years and loved every minute of it; isn't that the only thing that matters…Wrong!
Always keep a watch on the financial status and quarter results of the company and the overall trend of the industry you are in-For us Jet airways was invincible but the way it crumbled was almost like a building with no warnings at all.
2) Spouse in the same company- My wife and I met in the same company and got married; she loved her job as much as I did-Luckily for us she got a good break last year and she had left with a heavy heart which turned out to be a blessing in disguise for us
3) Emergency funds-I have seen a lot of debate whether your emergency funds should be 3 months or 6 months and without a doubt, it has to be 6 months as currently not even 20% of my colleagues are employed
4) Investments-We ensured we cut off all excess expenses but continue all our SIPs and policy premiums. The only thing I delayed was a contribution to this years PPF which I will after my first salary in my new job
5) Go to Person-When you are working and in a good position always invest in that ONE friend, associate, partner, ex-boss, relative or some other contact who will give you immediate employment in case you lose your Job even if it is a temporary position. I missed doing that and paid the price. Sitting at home is a mentally disturbing phase which no one should go thru.
6) Medical Insurance-After Jet ops closure they cut off our medical insurance; luckily I had a Pvt family floater for my wife and kid but relied on the company's insurance for my senior citizen mother coverage-Thank you Ashal for the advice and I ported the company plan to the individual by paying the premium.
7) Keeping Fit- Job Seeking is a mental and physical battle; Keep yourself fit. I used to go on morning walks and play badminton with my wife at night.
Mentally I have been to hell and back but pushed myself to stay positive.
8) Faith- Never Never Never Give up. Believe and Pray-Trust me it helps
9) Family and Friends- Eventually it is your family and close friends who will protect and encourage you in this phase; never underestimate their importance
10) My final "Advice" would be not to cause any Permanent damages in this Temporary period-This could be your own physical health or strain in relationships.
This too shall pass…..
As I embark on a new professional journey I seek good luck and blessings from you and hope from what I shared and learned the bitter way someone would plan it beforehand and never have to go thru it.