Yes, we have completed the journey of 10 years. I started BasuNivesh on 11th December 2011. It was a wonderful journey of 10 years and hoping to continue the same in the future too.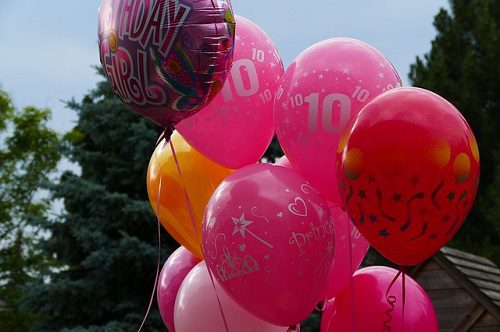 When I completed CFP (Certified Financial Planner) in 2011, then at that time I don't have a single client base to whom I can offer the service of financial planning. I quit my BPO job to make sure that this profession is going to be my future. It was one of the toughest decisions of my life. Because I was already married and a small baby's responsibility was on me. Quitting the basic requirement fulfilling job of BPO (where I used to get around Rs.10,000 to Rs.12,000 a month salary) and starting my own with zero income and zero assets is something unimaginable to me today.
Today if I look back, I am still surprised at how I took such a big decision. But the reality was I DON"T HAVE OPTIONS. Because I knew that a BPO job is not going to be my future. I knew that there was no value for skill or it is not based on skill.
For almost 6 months from the starting of this blog, I have not disclsoed about my blog to anyone. I had a fear that how they accept my ENGLISH and my KNOWLEDGE. Because I came from small town and did my education in Kannada lanagauge. Hence, writing finance posts and that too in English was a challenging to me.
However, I took as a challenge and started to write in whatever the way I feel great. You may remember that at that time we don't have options like Whatsapp to share posts or even I don't know that email marketing was a strategy. Hence, I used to send the blog posts links to my known through the SMS or through email. Later I started sharing them in the social media platforms like Facebook or Twitter.
You all supported me during this journey. You all accepted me and trusted me. You never bothered about how my English langauge. Instead, you understood what I am trying to highlight or share. Supported whole heartedly. I tried to create the TRUST factor with all of you through my each blog posts.
I still remember the day when I started this blog. I had a bank balance of Rs.1,400. So you may say as if I was zero when I started this journey of entering into this industry. I never dreamt of I can buy an independent house in Bangalore kind of city. However, with all of your grace, it happened and in fact I turned debt free within two years of my house purchase. I never thought that I can send my daughter to decent school. But it is now possible to me. I never thought that one day my assets will be in crores. But this is now a reality. I never thought that one day I invest 80% to 90% of my income towards my goals. Today it is a reality. I am debt free, living a same simple life style like how I used to be 10 years back, investing heavily towards my major goals like retirement and daughter education.
Hence, as I started from zero, each achievement is like a addon to me and nothing to lose. It all became possible with all your support and handholding me.
Whatever the knowledge I used to get, I started to share them in my own simple English language. Each reader gave me an opportunity to learn from them. Each comment or each email of readers used to bring a new way of thinking. Hence, I accepted both appreciation or support and the way few of you heavily doubted my intentions into EQUALLY.
When I started my journey of "Fee-Only Financial Planning Service", I know that I drifted somewhat from blogging. It is not because I lost interest. But it is because I turned into so much busy that I even today also get up daily at around 5 AM and work till 9 PM. However, during these three years of time also, I tried my best to share of whatever I am learning.
I can proudly say that whatever I learnt by being CFP or NISM certifications are penaut in front of what I learnt and learning from each of my blog readers own experience (when they share with me through comment, email or call) or my clients financial life. Each one of you bring a new perspective of looking into personal financial life.
I try to learn from each of you whenever you share with me. If I found any mistake, then I guide you to the best of my knowledge and if I found you have achieved and knowledgeable, then I try to learn each of your achievements by asking so many questions. Because for me we have a lot to learn from both good or bad experiences or achievements in personal finance.
I still believe I am a learner. I still beleive I am a student of this personal finance. I am hungry of learning from great personalities of personal finance. I am hungry to learn from all of you forever. That's why I used to say to each of my clients that LET US LEARN TOGETHER.
When yesterday randomly I shared this with my fewllow professional and my blog reader Preeti Zende about this journey, she shared her views and I feel great to share the same with you all. Thanks a lot Preeti.
"Heartiest congratulations to Basunivesh for this spectacular 10 years. Today is a celebration of a decade of Financial literacy initiative taken by Basuji. I had been associated with Basunivesh for almost 7/8 years at least. It is always been a pleasure to read Basunivesh posts as these are very simple to understand, full of common sense, focusing on Basics of personal finance, and importantly serve as a guide to carry out important steps such as EPF transfer, NPS opening or even liking pan card and Adhar card. Such informative posts are really helpful for a common man who is clueless about the process.
Today even after being an RIA Basunivesh posts keep on enlightening my knowledge and keep me updated with any new updates in the field of Finances. I will Basunivesh complete Silver Jubliee soon and keep on spreading the finance knowledge to the grassroots level. All the best Basuji and good wishes on the 10th Anniversary !!".
Once again saying thanks to all of you for being part of this 10 years journey and wish you all be with me in future also. Thanks!! Whatever I have achieved in the past is penaut than whatever the knowledge we have to learn in future. Let us concentrate on the birght future.