Buying property is one process, but after buying the property, you dump so many items, which may be useful or not. All of such household items have some values. So what if something went wrong like fire or burglary? Therefore, it is very much important to have insurance on the property and valuables.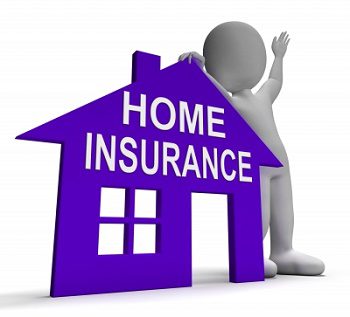 Before proceeding further in choosing the best house/property insurance, one must be aware about the features and terminologies used in house/property insurance. Hence, let us start with the basics.
To buy a house/property insurance, one must have insurable interest in the property i.e. asset must be in possession of his/her own. Simply to say, in case of loss of property, then he will be a person who incurs a financial loss.
Types of Home/Property Insurance

–
Usually in house/property insurance, there are two types. The first type is "Standard Fire and Allied Perils Policy". This mainly covers perils the property is exposed to like fire, riots, flood, or storm. The second type is "Burglary and House Breaking Insurance Policy". This mainly covers burglary or theft.
How to fix Sum Insured for home/property or valuables you own?
Your premium will be fixed based on the sum insured. Also, do remember that this is the maximum liability insurance company have on your property. Calculation of the required sum insured is very much important. Because sometime you may opt for lower insurance and if in case of any causalities then you may suffer financial burden. So buying right valued insurance is very much important. There are two methods to arrive at a sum insured required.
Market Value Method.
In this method of calculation, the sum insured is arrived at the current market value. So for assets or properties which are in the nature of depreciation, if causalities happen then the owner may not get the full value to replace it with a new one. For example, let us say you have a property, which is currently costing you Rs.1 Cr. Based on this you bought the policy for a sum insured of Rs.1 Cr. But after 2 years if the property value depreciated to Rs.80 larks' and policy came to claim due to causality, then the insurance company will provide you only Rs.80 lakh but not Rs.1 Cr. At the time of causality, the market value was Rs.80 lakh but not Rs.1 Cr. Therefore, what will happen is sometime you feel short of amount to replace asset with a new one. Because insurance companies considered depreciated value and paid you the amount. However, when try to replace the same asset with a new one, and then you find it difficult to have at the same amount.
Reinstatement value.
In this method, if policy arrives to claim, then the insurance company will replace with a new one, but subject to maximum ceiling of sum insured. Insurance companies will not deduct any depreciation on the asset. Do remember that such method of arriving at value will apply only to fixed assets like property but not to assets like stocks.
Usually in India, insurance companies cover the built up area. Suppose you have 1,000 sq.ft. Built up area and current cost to build is Rs.800 then the valuation considered as Rs.8, 00,000.
On the other hand, valuables like jewelleries are usually assessed based on the current market value. So in case of loss they would pay you value of purchasing at current cost deducting the depreciation for the usage.
Below few unique features, which make you more familiar with house/property insurance buying.
Before proceeding to buy insurance, first understand the exclusions also. This makes clear about what is covered and what is not.
If your property is valued at higher insurance, then it does not mean that you will get the full sum insured claim amount.
You can cover household items like laptop, personal computer, Jewellery or any other valuables. However, it is strictly based on valuations.
If you have multiple insurance on a single asset, then in case of claim the damage will be shared by all insurance companies based on the proportion of the sum insured.
Nowadays you can buy it online.
Premiums are not that costly and within affordable range.
You can cover self-occupied and rent house also.
If you adopted some safety instruments to your property like smoke and burglar alarms, then you will get a discount in premium.
Few Insurance companies offer third party liability, hospital confinement allowance, or accident insurance too.
You can either choose to cover only building or building with content.
Few of Insurance products available are as below.
HDFC ERGO Home Insurance, ICICI's Home Insurance Policy, Bajaj Allianz House Holders Package Policy, Oriental Insurance Sweet Home Insurance Policy, Oriental Insurance House Holder  Insurance Policy.
How to claim?
First importance is to take steps to control the damage.
In case of fire, inform the fire brigade immediately.
It there is theft, then inform the police.
Inform the insurance company over phone or in writing.
Co-operate with the surveyor in understanding the value of lost items along with providing necessary proof.
How to protect your assets like property/jewellery or other valuable household contents?
Do not open the door to any unknown person.
Ask for identity card if someone claims to be a sales person or repair person.
Make sure to lock the windows whenever you are leaving.
In case of sliding doors, place solid bars for safety.
If possible, have a grilled gate to the front gate.
Keep jewellery or cash in bank lockers (But these days such safety measure is also vulnerable to risk).
Avoid discussing about your holiday plans with neighbours or anyone.
Install burglar alarm and fire alarms.
Usually uncollected letters or newspapers are signals that no one is there in house or building. So if you are going for vacation, then request your neighbours to collect them.
Hope these safety measures along with house/property insurance will make you to sleep calmly.
Image courtesy of [Stuart Miles] at FreeDigitalPhotos.net