I am happy to share with you that today this small initiative of spreading financial planning awareness celebrating its journey of two years. When I look back 11th Dec 2011 to today, I am amazed the way you all supported me in this journey.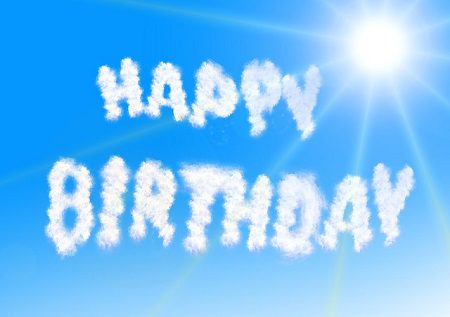 I may claim previous year as a technological advance year for my blog. Because I moved this blog from free WordPress theme to paid Genesis framework platform, which ranks top among the available platforms. I felt this investment as a genuine and worth. At the same I got the Google Adsense approval to display advertisements on this platform after a long review about quality and content. This way I started earning some revenue from this blog.
I am thankful to all who continuously monitored my posts and comments and supported me. Few supportive, educational and eye opener for me and few harsh. But I welcome all comments and opinions as if I am learner but not an expert.
Below is the list of my selective posts of the last one year which I feel worth to read.
1) Tax Free Bonds-Who can invest?
2) One Idiot-Movie on importance of Financial Planning by IDFC Foundation
3) Spending Vs Saving-Battle of Mind
4) SBI Tax Saving Deposit-Why effective yield is so high?
5) LIC Policies-How to calculate returns?
6) FREE!!!-Effect on your Finance
7) All about Public Provident Fund (PPF)
8) Taxation of Employee Provident Fund (EPF)
9) How much safe is your Co-Operative Bank?
10) Nominee rights-Different rules for different products !!!
11) Online Term Insurance-How you are choosing Insurance Company?
12) Cheque dishonour-What it mean?
13) Home Equity Loan or Top-Up Loan-Why to take?
14) Life Insurance Vs Mutual Fund Agents-Who earns more?
15) Do you test your Financial Planner?
16) How much returns a planner can generate for you?
17) Income-Saving-Investment-Are you on track?
18) Power Of Attorney (POA) for Demat and Trading Account-Is it mandatory?
19) Why USA Federal Reserve impacting the Indian equity market?
20) Equity Investment and our behavior
21) Why I am not a millionaire?
22) Financial Planners Fees-Paying for planners service or lifestyle?
23) Why Bank FDs show Annualised Yield instead of CAGR?
24) Online Term Plans-Are they fair priced?
25) Gold Jewellery-Are you getting the right value?
Hope you all support the same way and encourage me in spreading this awareness.