Recently, one of my client's personal loan calculation was wrongly calculated by a nationalized bank. When he approached the bank then the bank was in no mood to hear his voice. When he raised the voice with Banking Ombudsman then it was resolved within few days. So what is a Banking Ombudsman?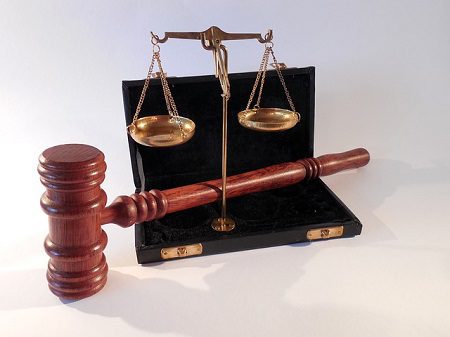 This is the service setup by RBI under the guidelines called "Banking Ombudsman Scheme, 2006" wherein your complaints against your bankers will be resolved with expeditious and inexpensive manner. Banking Ombudsman is the senior official appointed by Reserve Bank of India to redress such complaints. All public, private and co-operative banks come under this scheme. This is the free service provided by RBI.  Usually the compensation amount will be lower of-Amount payable by bank to complainant as compensation for the loss incurred or Rs.10 lakhs. You can claim the compensation related to your mental agony you faced because of your bankers upto Rs.1 lakh, especially related to credit card operations.
What types of complaints you can lodge?
Non payment or delay in payment or collection or

cheque

or drafts etc.
Non acceptance of small denomination currency or charging anything on that.
Non adherence to prescribed working hours.
Failure in providing a banking facility which was earlier claimed during the account opening procedure.
Refusal to open deposit account.
Levying charges without prior notice.
Non adherence to the instructions of RBI related to ATM/Debit/Credit Card operations.
Delay or non disbursement of pension.
Delay or refusal in accepting payment towards tax.
Forced closure of deposit without notice or without any proper reason.
Refusal to close or delay in closing accounts.
Not adhering to fair practices.
Nonobservance on recovery agents as prescribed by RBI.
Any other matter related to violation of RBI rules.
Nonobservance of RBI guidelines on loan interest.
Delay in Loan processing.
Not accepting application for Loan.
Fraudulent transfer of amount

by

net banking.
Forcing customer to buy any products while loan processing stage.
What type of complaints may get rejected?
If you haven't approached your bank before knocking Banking Ombudsman.
If your complaint is more than one year from your bank reply to the specific complaint.
If the same complaint is pending in consumer court or court of law.
If your complaint is not serious or relevant.
How to complain?
You have the option to register your complaint either online by visiting "ONLINE COMPLAINT WITH BANKING OMBUDSMAN " or you can write directly to the Banking Ombudsman of your region. Currently there are 15 Banking Ombudsman centers located across India. While you are complaining to your regional Banking Ombudsman then there is a complain registration format which you can get it "FORM OF COMPLAINT (TO BE LODGED) WITH THE BANKING OMBUDSMAN". Otherwise, you can use your own format to complain.
Banking Ombudsman Addresses–
As I said above, currently there are 15 centers located across India. Contact details of each Banking Ombudsman with phone and email ids will be available at "Banking Ombudsman Addresses".
If you are not satisfied with the order, then you can approach the Appellate Authority (Deputy Governor of the RBI) or you can use the available rules and laws to approach further. You can appeal against the order within 30 days of receiving the order from Banking Ombudsman.
Few interesting data related to Banking Ombudsman Report 2011-12
Total complaints received during 2011-12 are 72,889.
Kanpur tops the list (9,633), followed by Delhi (9,180), Mumbai (7,905) and Chennai (6,614).
Metropolitan cities tops in complaints (39%), followed by Urban (34%) and semi urban (16%).
73% of complaints were received through post/fax, 14%

by

online and 13% by email.
91% complaints were from individual.
35% complained against SBI and its associates, 31% against Nationalized Banks and 21% against Private Sector Banks.
25% complaints  were against failure to commitments, codes and fair practices.
21% complaints were against Card related.
12% complained against Deposit Accounts.
54% of complaints were settled through mutual settlement.
Hope above information will strengthen your rights while dealing with your banks 🙂