Currently equity market is at all time high. So we retail traders will watch at market with open eyes. But this post is not about any serious discussion like what is next or how you can react to this. Instead typical situations surrounding your life post the market highs. This was shared by a friend and found it interesting to share with you all. Enjoy 🙂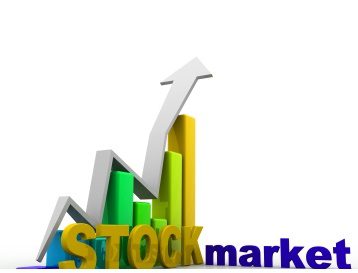 You offer a car to your broker so that he be in his office early or before market starts, instead he will take a local transport to reach his office-So much love towards broker that you feel he be always with you only.
Maximum employees start to access moneycontrol site minimized on their computer screen 🙂
The excitement in office is not about any IPL match, but stocks hitting another circuit.
Old people feel sad about V P Singh's 1995 budget and Manmohan Singh's 1991 Budget. But conclude that this time it will be different.
Few leading stock brokers predict Sensex will be at 1,00,000 at 2020.
People who are unhappy are not those who not bought any stocks, but those who feel sad that they not bought enough.
Saturdays and Sundays start to feel boring and sad. You start to acquire stock quotes by reading both days and prepare for next day.
Your dream and fantasy surround around what my profit today if I bought XYZ company stock of around 1 lakh quantity.
Half the country will be busy in watching CNBC TV 18 or ET Now
Actual work in all offices begin after 3.30.
Investor who find the stock not good is now ready to buy based on FY17 or FY 20 earnings.
Broker calls to company "any block of shares available?" than asking as "will the next quarter be good?".
All Financial Gurus recommend to come out of Gold, RE and any FDs and invest in Equity.
You find it difficult to get chair at your retail broker office even being there as early as at around 8.30.
You start to feel sad thinking why market closes at 3.30 and why not till 8 PM to 9 PM.
You do few things which you never did since few years, like taking family to wonderful trip.
You go to Mercedes showroom to ask for the price.
You calculate too much about stock which double or triple in next few weeks but forget why it will.
 You will "EAT STOCKS…DRINK STOCK…. AND SLEEP STOCKS".
You motivate your friends to open demat account and start trading as this is the only one profession which is so lucrative that easily one can be rich within few years.
Hope you might have already seen such situations surrounding you 🙂
Image courtesy of [cooldesign] / FreeDigitalPhotos.net