Even though these days, mostly we transact money matters either through online or cards, but still we face a situation where we need to transact through cash mode. During this period, it is very important for all of us to identify the genuinely of currency notes. This caution is must when we are transacting using higher denomination currency notes.
To make your life simple RBI recently launched separate site called "www.paisaboltahai.rbi.org.in". This is the wonderful initiate to educate about currency note. This site explains about the security features of currency note one must know. You can view the currency note features of Rs.1,000 Rs.500 Rs.100 Rs.50 Rs.20 and Rs.10. On each note description security features are marked with numbers. By clicking on numbers you can get more details about that security feature.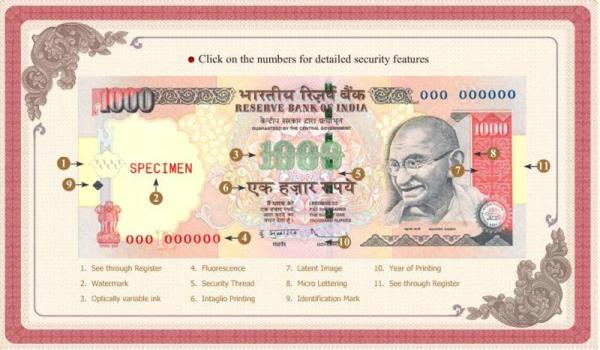 You can also check out FAQs for your doubts where they cleared almost all doubts. The beauty of this site is so user friendly that you instantly get all security information you must know about each currency note. Here you have "Download" section where you can download each currency note's detailed explanation about security feature.
Also in the same download section they created a Film to educate about this initiate in 11 different Indian languages. Hope this will actually bring down fear while dealing with currency notes.