Navi Nifty 50 Index Fund is the cheapest Index Fund in India launching on 3rd July 2021 by Flipkart co-founder Sachin Bansal's Navi Mutual Fund with the total expense ratio (TER) of 0.06% in its direct plans. Should you concentrate on the cost and invest?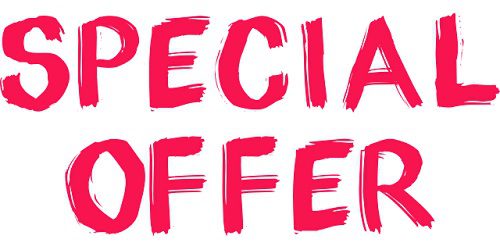 When we choose the Index Funds, the first important criteria we look for is the cost of the Index Funds. I think by concentrating on this, Navi Mutual Fund launching the cheapest index fund in India with a total expense ratio (TER) of 0.06% in its direct plans.
Navi Nifty 50 Index Fund – Beware of cheapest Index Fund!!
In one way I am claiming that cost is the most important criteria while choosing the index funds (or for the matter of investing in all instruments which you choose to invest). In another way, I am cautioning you about this newly index fund which is offering at 0.06%. Both the reasons are true. But the caution is mainly because of how these mutual fund companies play with us.
Let us look back and see how few fund houses played the game of accumulating the AUM and then immediately increasing the expense ratio.
In the month of April, both UTI AMC and HDFC AMC increased the expense ratio. UTI hiked its expense ratio on its UTI Nifty Index Fund from 16 April. For direct plans, the increase was 8 basis points. It raised from 0.1% to 0.18%.
Same way, HDFC AMC, increased TER on two index funds from 15 April. The TER for HDFC Index Fund-NIFTY 50 was actually doubled from 0.1% to 0.2%, for the direct plan. For the regular plan, it was increased from 0.3% to 0.40%.
These funds are in my recommended list of mutual funds for 2021 (Top 10 Best SIP Mutual Funds to invest in India in 2021).
An interesting point to notice here is that there was no drop in AUM for these funds. But still, these AMCs increased the expense ratio without giving any valid reasons (they are not obliged to give also).
Because of this, those who are already investing in these funds felt as if they were cheated as they can't move out in middle.
In fact, there are no strict regulations on giving reasons for the increase in expense ratio by AMCs. The game that they play with us simple – Initially lower the expense ratio to attract. Once they build the decent targetted AUM, then increase the expense ratio. Those who invested have no option but to continue.
Do remember that such an increase in expense ratio is usually within the limit which the regulator has prescribed. Hence, they have neither obligation to give us the reason nor we can question such moves.
Hence, rather than looking at the low cost of this newly launching Navi Nifty 50 Index Fund, better to wait for some more time. Because when you are choosing the index funds, three things matter to us – Cost, Tracking Error and AUM.
If you consider the cost, Navi Nifty 50 Index Fund may be the cheapest. However, we can't guarantee that they offer us at such a low rate in the future also. Tracking Error is unknown to us as it is a new fund. AUM is a big question mark like how much they garner during this NFO period (or at a later stage).
Hence, rather than being a scapegoat to these mutual fund companies EXPENSE RATIO GAME, better to wait and watch and then take a cautious call. As of now, better to avoid this NFO.
Read our latest posts:-