If you want to learn the basics of Financial Planning and Goal Based Investing and you belong to Bangalore, then gear up for the meet organized by Mr. Pattu who runs a blog freefincal.com.
If you are following my blog constantly, then you might have come across the name of Mr.Pattu or about his blog. Because he posted one guest post on my blog and I published a few posts about his wonderful calculators. However, if you missed about who is he, and then here is a short profile of Mr. Pattu… a KOC (King of Calculator). I am posting the same lines of what he mentioned about him in his blog.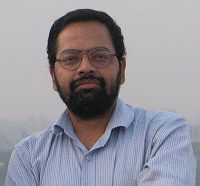 "My name is M. Pattabiraman aka pattu. I am a physicist working at IIT, Madras. I seem to have a strong interest in personal finance calculations! I would like to use this platform to host the excel based calculators I have created for financial planning. All calculators are provided free of cost."
Few of his posts, which he wrote or I mentioned about his calculators, are as below.
Why you need to attend this meeting?
There is no intention of selling anything. So a pure knowledge sharing of what he learnt.
Neither he gains nor does he lose anything. Reason is he is not in the financial advisory business. Instead, he is doing it as a passion.
No mutual fund companies or insurance companies behind this meet. Usually when you attend to investors meet then you will find many sponsors to the meet. In turn, they try to pitch their product. However, this is not such business minded meet.
This meet is neither FREE nor HIGHLY PRICED. It is not free because to organize such events usually there will be few expenses such as the cost of the hall rent, lunch and audiovisual arrangements and travelling expenses, which in this event will be shared equally by all participants. At the same time, it is not highly priced. If you visit few investors meet then the price will be anywhere between Rs.3, 000 to Rs.20, 000 for a day event, based on how lavish the event will be 🙂 So do not expect such luxuries in this event. It is purely a knowledge sharing and educative event.
Before attending his event, you can check his knowledge by visiting his blog. You will find tons of free calculators, which surprise you how this can be possible for a man who is neither financial professional nor adviser 🙂
This is organized by his followers, but not by himself.
Details of Event–
Date-14th December 2014
Time-10 AM to 3 PM
Venue-Hotel Nandhana Palace , No. 280, next to DELL, Inner Ring Road, Amarjyothi Layout, Domlur.
What will be covered?
1) Introduction to personal finance
2) The basic steps to secure fiscal health
3) Goal based planning
a) Short-term
b) Intermediate term
c) Long-term
d) Retirement planning
4) Understanding the nature of volatile instruments
5) How to choose an equity and debt fund
6) Portfolio re-balancing and miscellaneous topics
Registration Fee–
The registration fee is Rs.500.
Note-As I said above, this is non-profit event. This is the cost of the hall rent, lunch and audiovisual arrangements and his travel, which will be shared equally by all participants.
It is a pleasure as well as sorrow to say that TICKETS SOLD OUT!!!  However, if you are interested for next meet (dates not sure, if many quarries then he may arrange one more) then visit his site on www.freefincal.com and submit your request. Otherwise fill up the below form for the same.
Best of luck Pattu 🙂 However, due to my prior engagement I am unable to meet you this time. So sorry for that