It is my pleasure to share with you all that my interview aired Live on 17th June 2019 in one of the Chandana TV Shubhodaya Karnataka Episode.
Chandana TV is a Kannada regional channel run by Doordarshan. They informed me around 3-4 days in advance that I will be the guest for the two-hour LIVE program.
This was my first TV Media presence. Hence, I was also excited.
About DD Chandana TV Shubhodaya Karnataka Program
It is a morning show from 7 AM to 9 AM, where they invite the famous personalities of Karnataka for their LIVE show. The earlier episode guests are like Narayana Murthy, Sudha Murthy, Santosh Hegde and many more such big personalities of Karnataka.
Hence, when they invited me for this program, I myself felt like whether I am eligible for that seat. Second thing, this was my first media appearance. Third thing, it is LIVE, no cut or retakes 🙂
However, the crew made my life easier by being friendly with me and I felt easy during the whole episode.
My Interview in Chandana TV Shubhodaya Karnataka Episode
Sharing you few images of the same along with Youtube Video link for your reference. The whole interview was in Kannada. However, if you go through the Youtube video, you can easily understand of what I am trying to say. Because I used many English words in between as we can't replace certain financial words into our regional language.
I hope you will enjoy watching the video and share your inputs and suggestions.
Some images which we took during the program.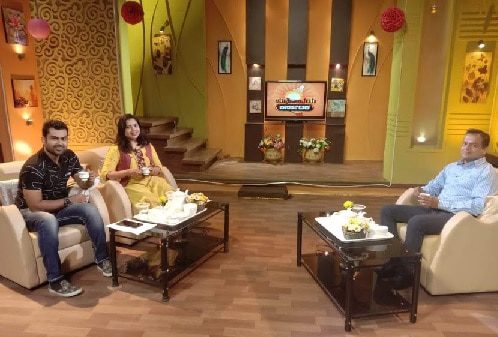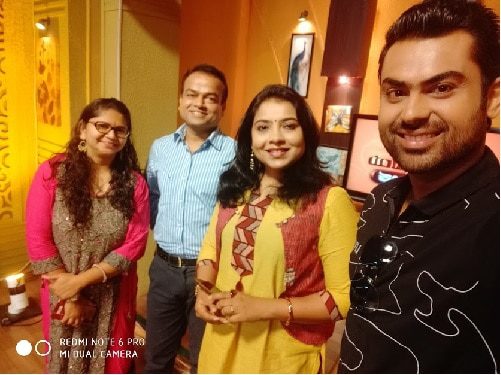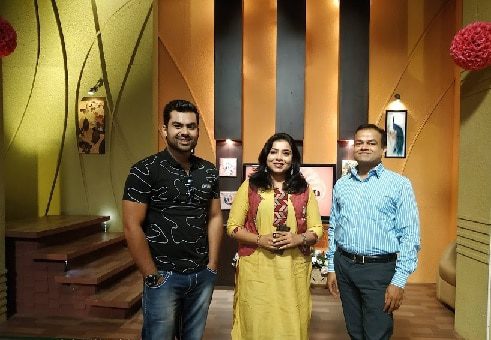 I hope you watch the video and support me forever like how you used to be in my journey of blogging. Thanks for all you in supporting me and making me reach this level.