Which are the best investment plans for 2021 in India? How to choose them? Let us discuss whether such plans which are universal for all of us exist or not.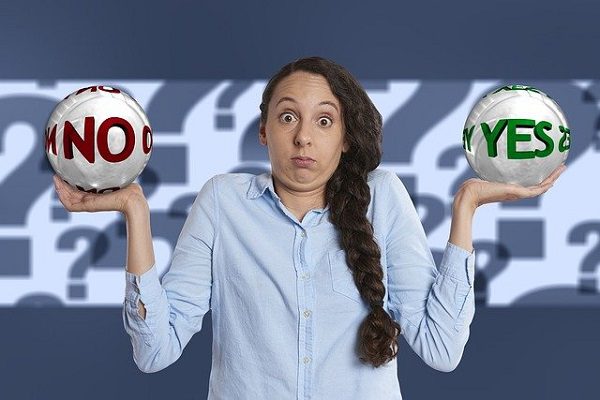 We have around 34 Public Sector and Private Sector Banks who offer us different rates of FDs and RDs. In the same way, we have around 24 Life Insurance Companies that are offering different variants of Life Insurance Products like Term Life Insurance, Traditional Plans or ULIPs. We have around 34 Non-Life Insurance Companies who are offering us different types of Health Insurance, Accidental Insurance or Critical Illness Insurance Products.
Also, we have 44 Mutual Fund Companies that offer us various categories of Mutual Funds. If we assume each of those companies offering us around 25 products (the real number is much bigger), then in total there are around 1,100+ Mutual Fund products.
Along with all these financial products, we have various offerings by PMS, Stock Brokers and some other financial institutes.
They all bombard on us with their product features and they want to showcase that they are the BEST in the market and their products are best suitable for our requirements.
In such a huge JUNGLE of financial world, how to find the product which is the BEST suitable to me?
Best Investment Plans for 2021 in India
Now let us come to the topic of choosing the best investment plans for 2021 in India.
Yesterday I was reading a popular book "The Paradox of Choice," where the author and psychologist Dr. Barry Schwartz broadly describes two kinds of people: maximizers and satisficers.
Maximizer is someone who spends lot of time in evaluating options before they make the BEST DECISION. Usually such people in financial world are called as FINANCIAL ANALYST OR RESEARCHER. But I usually call them the NUMEROLOGISTS.
Satisficers on the other hand, tend to settle for the first thing that meets their requirements: like investing in Index Funds with the simplistic approach and stick to it.
At the end who is happiest? The purpose of earning the money and investing wisely to generate the highest return is to be happy forever right? But research shows that satisficers tend to be happier. Let me share a few quotes from Barry Schwartz from the book "The paradox of Choice".
"So to make the task of lowering expectations easier: Reduce the number of options you consider. Be a satisficer rather than a maximizer. Allow for serendipity."
? Barry Schwartz, The Paradox of Choice: Why More Is Less
"people with high maximization scores experienced less satisfaction with life, were less happy, were less optimistic, and were more depressed than people with low maximization scores."
? Barry Schwartz, The Paradox of Choice: Why More Is Less
Let me share my recent tweet where I mentioned how this whole financial world complicating us with MORE options.
So what I am trying to say in this post about "Best Investment Plans for 2021 in India"?
The answer is there is no such UNIVERSAL BEST INVESTMENT PLANS FOR 2021 in India.
The reason is we have various products available in the market. Each of those products or assets have their own positive or negatives. Hence, generalizing them and making the complete list of best suitable to ALL is impossible. However, someone can give you a hint about the suitability. In the end, it is YOU who have to take a call as YOU ARE THE BEST RISK ANALYZER OF YOUR MONEY.
Take, for example, for me LONG TERM means maybe around 10+ years. However, there are few whose definition of long term is 3-5 years. If I blindly suggest investing in a product with a long term view, then a person whose definition of long term is different than mine may take it as an investment call for 3-5 years.
Steps in shortlisting the BEST INVESTMENT PLANS for YOU
It is disheartening for those who visited this post in view of looking at my best readymade options. Instead of giving my options, I wish to do some homework for you to select your OWN BEST.
Buy a Term Life Insurance to cover your life risk for at least 15-20 times of your yearly income.
When it comes to which is the best term life insurance, go with the one who is in the market for 10-15 years or more.
Select pure and simple term life insurance without any riders.
Don't buy the term life insurance for 75 years or 100 years.
Buy family floater health insurance of at least around Rs.5 lakh and Rs.25 lakh Super Top Up Plan.
Buy accidental insurance of around 15-20 times of your monthly salary.
Create an emergency fund of at least 6-24 months of your expenses.
Categorize your goals like less than 5 years goals, 5-10 years goals and 10+ years goals.
If your goals are less than 3 years, then stick to Bank FDs or RDs.
If your goals are more than 3 years and less than 5 years, use debt funds (Like Liquid Funds or Money Market Funds).
If your goals are more than 5 years, then do the asset allocation between debt and equity-like 60:40. Choose the debt funds mentioned above. For equity, you can choose one Large Cap Index Fund, one Mid Cap Index Fund or one Multi-Cap Fund (if possible). You can refer my list of funds at "Top 10 Best SIP Mutual Funds to invest in India in 2021".
If your goals are more than 10 years, then for debt, you can use EPF, VPF, PPF or SSY along with Liquid or Money Market Funds. For equity, you can follow the same funds which I recommended in the above point.
Invest CONSISTENTLY and rebalance yearly once (Basic 10th standard Mathematics is enough).
THAT'S IT!!! Life is simple, calm, and enjoyable if you follow the minimalistic approach. Don't complicate your life with complicated advice. In the end, 90% of Financial Advice is USELESS!!
Conclusion:- I hope I have not disheartened you by sharing my points. Don't look for the readymade product. Make it personalized as per your requirement. The whole financial world is looking for a FOOL and his money desperately. If I close the eyes, then I may be a biggest fool for them. Be a informed investor. Best of luck 🙂
Refer our latest posts:-