Let us say you are driving the vehicle, met with an accident, and caused the heavy damage to an opposite vehicle or a person then you are only responsible for the cost involved. However, how to cover these expenses by an insurance? There is something called Third Party Insurance or TPI. What is Third Part Insurance (TPI)?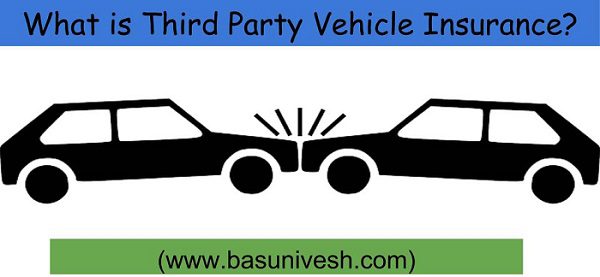 Some recent research showed that around 50% of vehicles are not insured (even though it is mandatory). In such a situation, just imagine the above condition. Even if it is a minor accident, the bills may empty your pocket. Hence, it is always advisable to have vehicle insurance.
What is Third Party Insurance?
In this insurance contract, you (the buyer of the policy) are always considered as a first party. The second party will be an insurance company. A third party is a person or asset, which is not owned by you and damaged due to an accident while you are riding a vehicle.
This insurance will not cover you or your vehicle. It covers your legal liability for the damage caused by you to a third party like bodily injury, death or damage to third party property.
This motor insurance does not cover you and your motor vehicle. It covers your legal liability for the damage you caused to a third party only – bodily injury, death, and damage to third party property – while using your vehicle. It is mandatory to buy Third Party Insurance under Motor Vehicles Act. However, if you don't buy vehicle insurance then you also not get this benefit.
Earlier the premium of third party insurance was calculated based on the rates provided by Tariff Advisory Committee of IRDA. However, nowadays the compensation will be decided by the earning capacity of the accident victim.
What does Third Party Insurance cover?
There are two types of damages in an accident.
1) Physical damage-Due to your vehicle, the third party may be injured or death.
2) Property damage-Due to your vehicle, you may cause damage to third party property.
In case of death or injury of the third party, the liability will be unlimited. Hence, there is no limit in insurance policies too. However, in case of property damage, the limit is set as Rs.7, 50,000. You also can restrict the third party property damage to Rs.6, 000 only. This reduces the lower liability and lower premium (May be of around Rs.100 to Rs.150).
Here two options are there under which one can claim for insurance. One is "fault liability" and another is "no fault liability." "Fault liability" means, the damage happened due to the driver. Hence, compensation may be unlimited or depends on a court judgment. However, one must prove that the accident happened due to a negligence of a driver. If the claim is "no fault liability," then it will be treated as an accident happened by chance and may be beyond the control of a driver. In such cases, the settlement will be based on Motor Vehicles Act, 1988.
How to claim Third Party Insurance?
Note down the registration numbers of all vehicles involved in an accident.
Note down the name and contact details of witnesses.
Report the accident to nearest police station.
Inform to an insurance company about the accident.
Submit the claim form duly signed, police FIR copy, Driving License copy, policy copy and an RC copy of the vehicle
What usually Third Party Insurance NOT covers?
The cost of damage to your car.
The cost incurred by you during vehicle breakdown.
The cost of accidental hospitalization expenses.
Some myths about Third Party Insurance
Third party insurance covers the cost of damage to the owner's vehicle-You are not the third party. Hence, no expenses will be compensated by an insurance company.
Third Party Insurance costs more-It is available at very cheap rate. It usually depends on the engine capacity of your vehicle.
Vehicle owner eligible for NCB (No Claim Bonus) if no claim-You get NCB only in case of vehicle insurance. However, in third party insurance, there is no such facility called NCB.
Insurance company settles the claim-In case of third party vehicle insurance, it is not an insurance company, but the Motor Accident Claim Tribunal is the final authority to reject or accept the claim.
Hope this information helps you a lot 🙂