In the budget speech, Finance Minister announced a scheme for girl child named Sukanya Samriddhi. Government of India introduced this scheme on 2nd December 2014. Let us see how this will be beneficial to you or your kid's future.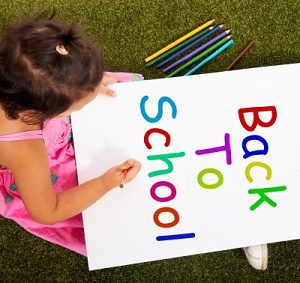 Who can open this account?
The natural or legal guardian in the name of girl child may open this account. The account may be opened from the birth of a girl child to until she attains the age of 10 Yrs. However, any girl who attained 10 yrs, one year prior to the commencement of this account is also eligible. A depositor may open and operate only one account in the name of girl child.
While opening the account, the guardian must submit the birth certificate of girl child along with that his/her identity proof and residence proof.
A guardian must open a maximum of two accounts. It means guardian or parents not allowed to open more than two accounts under this scheme. The exception to this rule is, the third account is also allowed to open only in case of birth of twin girls as second birth or if the first birth itself results into three girl children. However, a guardian must submit the medical certificate regarding this.
What will be the tenure of this account?
This is the 21 years account. However, one can continue the account even after the 21 years also (without any new contribution) up to her marriage or on request. If girl marries within 21 years then this account ceases there itself. You can deposit into this account only up to 14 years. So from 15th year to 21st year, there is no provision for investment.
How much can you deposit?
The initial investment must be with Rs.250. Thereafter, in the multiplication of Rs.100. Minimum yearly investment is Rs.1, 000 and maximum investment in a year is Rs.1, 50,000 (Year means a financial year). You can deposit up to completion of the 14th year of account opening.
If you do not deposit the minimum yearly deposit of Rs.250 in any year, then such account is considered as inactive. To re-activate this account, you must deposit the penalty of Rs.50 for each inactive year along with that minimum subscription of Rs.1, 000 of those years.
How to deposit to this account?
You can deposit either by cash or through cheque or DD in the name of Postmaster (in case you have account with post office) or the Manager of the concerned bank where you have account. In case of payment through cheque or DD, effective date of investment will be the date of amount realized.
How much is the interest?
Government of India will notify this on yearly base and is usually yearly compounding. However, for the financial year 2014-15 the government fixed the interest rate at 9.1%. This interest so compounded on yearly base will be credited up to the completion of 14 years. The interest rate for 2015-16 will be 9.2%.
Who can operate this account?
The account may be opened or operated by guardian until the girl child attains the age of 10 Yrs. However, once the girl child attains the age of 10 Yrs then child herself can operate the account. However, depositing will be through guardian only.
Whether premature closure allowed?
Yes, it is allowed in case of death of account holder i.e. girl child. The balance along with interest earned will be payable to guardian. Apart from this if, you are really facing financial difficulties and Government satisfy with such hardship, then it may allow premature closure. Examples of such extreme difficulties are like medical support in life-threatening diseases, death, etc.
Whether you get passbook?
You will get the passbook after opening the account. This contains all details like the child's name, guardian, date of account opened, account number, address and the amount deposited. You must produce the passbook while depositing the account, receiving the interest and at the time of final closure.
Whether account can be transferred?
You can transfer the account anywhere in India when a girl child shifts the place, which is other than the city, where account opened.
How much withdrawal allowed?
You can withdraw the 50% of the balance at the credit, at the end of preceding financial year. This must be to meet the financial requirements of child like higher education or marriage. However, do remember that girl child must attain the minimum age of 18 years for such withdrawal.
Suppose a girl married before the completion of 21 years of account, and then such account is not allowed to operate. The account is closed once she marries.
When the account will get closed?
The account will be closed once it completes 21 years. The account holder must submit the withdrawal slip along with passbook. If account not closed after 21 years, then the balance amount will continue to earn interest until the account closed.
What about taxation?
Contribution towards Sukanya Samriddhi Account will be eligible for deduction under Sec.80 C up to the yearly limit of Rs.1,50,000. But yearly interest earned and maturity amount will be tax free (As per Budget 2015). In short both plan offers you same tax benefit of EEE (Exempt-Exempt-Exempt).
Whether this is the best investment option for child girl?
My observations of this scheme are as below.
Tenure of 21 years looks perfect for long term planning of girl child expenses.
But will it beat the education and marriage inflation of India? Never…even if we get too many tax exemptions while investing, on interest earned or on maturity. I still consider this as debt product and not suitable for long term goals like child education and marriage.
This purely looks like Public Provident Fund (PPF).
Why they set the investment tenure only for 14 years? Don't know!!!
It is good that there are restrictions on the number of account opening by guardian.
A yearly investment exactly matches the PPF even the conditions like to reactivate the account, PPF interest calculation or withdrawal!!!
Online deposit not available. Which I feel a big hindrance. Even though this account may be opened with a bank, but not enabling online investment may be a big hurdle.
Current year interest looks great i.e. 9.1%, but not sure about future interest rate. I feel this is the highest fetching interest scheme across all schemes like PPF, the EPF kind of products.
A good initiative about allowing kids to operate over 10 years of her age.
Premature condition apart from the death of the kid seems to be bit concern. Because, it is hard to make understand about your hardship to Government Officials 🙂 So this seems to be illiquid investment.
Tax benefits looks bit attractive as you can feel the deduction under Sec.80 C and rest of interest earned as well as maturity is totally tax free. Hence it offers EEE option.
Along with that I am a bit confused whether the interest will be payable monthly or on maturity only. Let us wait for clarity.
Image courtesy of [Stuart Miles] at FreeDigitalPhotos.net