By now many of you may be aware that I am now a one among many Fee-Only Financial Planner in India. It was one of my dream from the beginning itself when SEBI launched this module.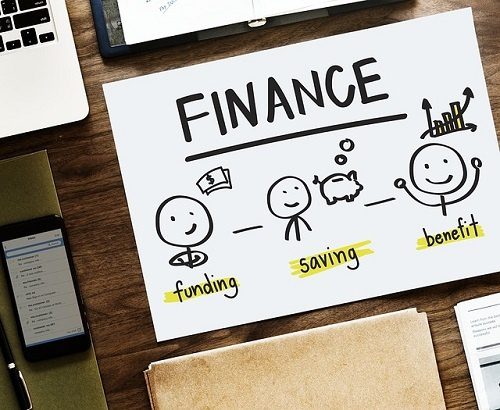 However, due to my education qualification which was not suitable for SEBI Fee-Only Financial Planner in India eligibility, I was forced to wait (even though I was CFP).
Finally, I launched Fee-Only Financial Planning Service in the month of June 2018. The response was such overwhelming that I am now flooded with clients. I myself surprised the way I got the response to my new service and thankful to all who turned out to be my customers.
Within the span of 6 months, I have acquired around 75 clients and the prospectus of around 50+ lined up. It gave me enough confidence that where the Indian personal financial space is going forward.
Because just a few years back, I was also one among few who are skeptical to adopt this module. Considering the Indian market trend, it is hard for us to ask for the fee. However, in my case, it is completely reversed now. I have no dearth of my clients who are ready to pay me the fee for my service.
Fee-Only Financial Planner in India – Why I adopted this module?
Now let me disclose of why I adopted the Fee-Only Financial Planning module.
# I am not a GOD
Yes, with mere few certification completion and being in this industry for more than 10+ years does not mean whatever I preach is CORRECT. I am also a human being and I love to learn new things whether it is from my blog readers, my social media followers, clients or mentors.
Hence, to me the more I interact with my clients the more I gain my knowledge. That is the reason I always insist my clients to come up with questions. There is no harm if I am unaware of the answers. I always say "give me some time and I will get back with answers".
This way I learn a lot and this process increases my knowledge. I can tell you frankly that the knowledge I gained while doing CFP is a basic one. However, the knowledge I gain through my blog readers, emails, Whatsapp messages from my followers who ask for help is the biggest one to me. Because each question is unique and that brings me a lot of knowledge.
# Fee-Only Vs Fee-Based
You must know the difference between these two terms before hiring any planner for yourself. Even though SEBI clearly mentioned in regulations that there must not be any selling by a SEBI RIA and he can only offer Fee-Only Financial Planning, but still there are few who practice Fee-Based Module.
The fee-based module in the sense a planner register himself with SEBI RIA. As per the SEBI RIA regulations, he must not sell any products and must also not earn any commision. Hence, what these Fee-Based planners do is that they try to sell you the products through their relatives.
By this way, they earn the fee from you and also the commission from their relatives.
This I saw is going on so rampant that I felt pity about those who approached Fee-Based Planners thinking they are SEBI RIAs and hence may be practicing Fee-Only.
Hence, I was desperate to come to the forefront and adopt the Fee-Only planning and make sure to spread this awareness of Fee-Only Financial Planning Module.
# Zero Conflict of Interest
When a planner adopts the Fee-Only Financial Planning Service, he is completely out from the conflict of interest. Because his earning is only from what the customer pays an upfront fee to him. Hence, there is more clarity and more customer-centric. This I loved the most.
Because there is nothing to hide about my income, there is no miss-selling and a complete conflict of interest-free service.
# Relationship with my clients
When I adopt such a clean and clear module of business, then there is a relationship which I and my clients build over a period of time. I used to say with my clients that the relation what we build is like a marriage between us. It is a long lasting relation. For this, the biggest factor that works is TRUST with each other.
# Flat Fee
You may be aware that I am charing the flat fee for my clients rather than charging them based on the AUM. I disclosed my fee structure upfront in my blog page "Fee-Only Financial Planning Service". This makes me and my clients clear about the income. A clean and clear service offering.
Above are the points that made me to adopt this wonderful profession.
Since long, I always looking for a profession where there was a clear definition of what I can offer, what is the source of my income and how much I can earn. These all possible only when I am open and clear with my clients.
I am repeating once again, I am not GOD and I never say whatever I suggest is the PERFECT. Because financial planning is an art. If you go with 10 planners, they design 10 different plans for you. Each planner has his own views and theories. I never say my idea or plan is BEST. But I can definitely say that I do to the best of my knowledge without bringing in any conflict of interest and totally concentrating on clients the FIRST approach.
Refer my Page to know more about my Financial Planning Service and to be in touch with me for your requirement "Fee-Only Financial Planning Service".