How to get EC or Encumbrance Certificate online in Bangalore? Encumbrance Certificate or EC is one of the most important land document. Many of us used to visit the registrar office and apply manually and wait for 1-2 days to get it. However, now the Government of Karnataka made it simple to apply it online and download it.
Encumbrance Certificate is not only required to verify the past records related to property but also it is an important document you have to submit with the bank when you apply for a loan.
What is Encumbrance Certificate or EC?
Encumbrance Certificate shows a piece of evidence that whether there are any dues on property both Mortgage and Legal and the title of the property is clear and marketable or not. It contains all the transactions in respect of the said property. Encumbrance is basically a Charge / Liability / Lien which is created on the property, which is held as a collateral or security against the debt that is not cleared/paid as on date.
In simple term, Encumbrance means whether the properties have any lien on them, whether attached by the court, whether mortgaged or sold etc. by the owner of the concerned property.
Do remember that EC or Encumbrance Certificate itself not guarantee you that it is the valid single proof that property is legally valid to buy. However, it is ONE among many documents which you have to verify.
Few transactions may not reflect on Encumbrance Certificate and they are as below.
# Equitable Mortgage Deed
Suppose, the property owner deposited the title deed (property sale deed) with the bank and availed a loan, then such loans may not reflect in EC. Because in many cases such Equitable Mortage Deed is not registered with concerned sub-registrar office by lenders (banks). Hence, it is hard to find any loan on such properties.
# Old Encumbrance Certificate
When you are verifying the property documents, even if you find EC of a few days old, then don't trust. Because within a single day, the existing owner might sell the property to someone else and showing you the old EC. Hence, you have to be very cautious while dealing with and understanding the importance of EC.
# Private Deals
If a property owner entered with some other party to avail the loan on by mere agreement and kept his original land papers with the lender, then such transactions may not appear in EC.
In simple term, any transactions that get registered with Sub-Registrar Office (whether it is selling, lien, mortgaged, attached by the court or sold to some other party or not) will reflect in Encumbrance Certificate. However, any deals or transactions that NOT registered with the Sub-Registrar Office will not reflect in EC.
How to get Encumbrance Certificate online in Bangalore?
Now let us understand the procedure to get the Encumbrance Certificate online in Bangalore.
Step 1-Visit the Kaveri Online Services. Here if you have not created an account, then you have to first create the account by clicking on "Register as a new user". You have to provide your personal details to register like Name, Date of Birth, Address, PAN, Mobile number, Email Id etc.
An activation code will be sent to your Email Id and also an SMS to your mobile number. Input the code and click on Activate tab. Once this is done, then you can log in to Kaveri Online Services easily and change the password.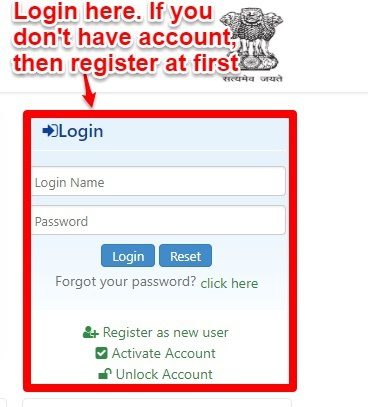 Step 2-After login, click on "Online EC" tab for getting the online EC.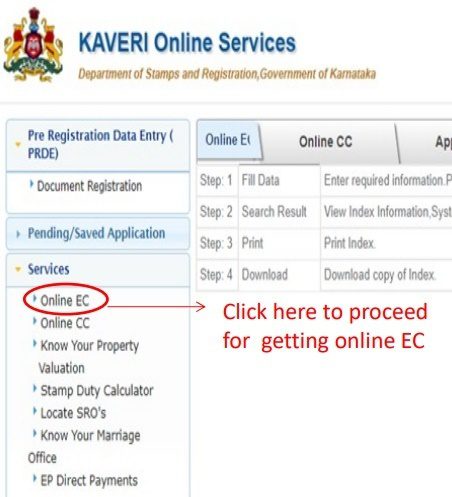 Step 3-Now you have to first select the date range from which you need the records of property by referring the sale deeds.
Along with this, you must also fill the details like property type number, property type (Agriculture Land or Non-Agriculture Land) and also the property boundary lines with the measurement of the property.
After filling all relevant data, check 'Send OTP to view Document' option. An OTP is sent to your registered mobile number. You have to enter that OTP to view/download Property Encumbrance Certificate online.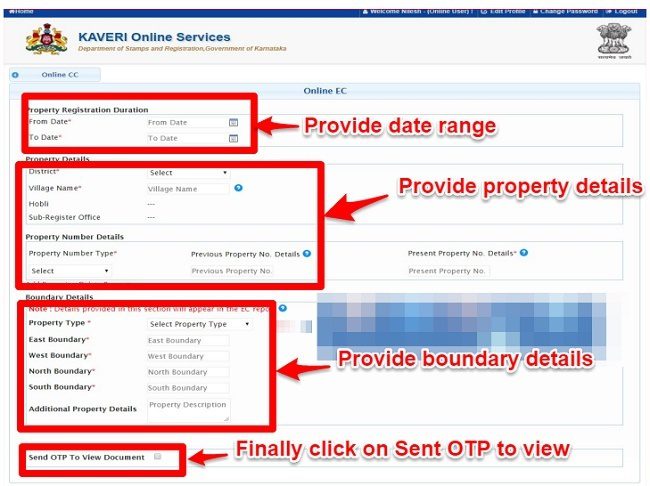 Step 4-Click on 'View Document' to download or print the required EC. You can view the EC online without paying any free at the free of cost. However, if you need the digitally signed copy, then you have to pay the fee.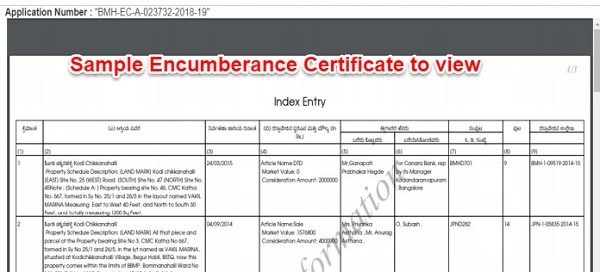 Step 4-Now if you wished to download the certified copy of Encumbrance Certificate, select the option 'Check to apply for digitally signed EC' option after providing the OTP and then click on 'View Document'. Click on 'Proceed' option at the end of the online PDF document and pay the required fees.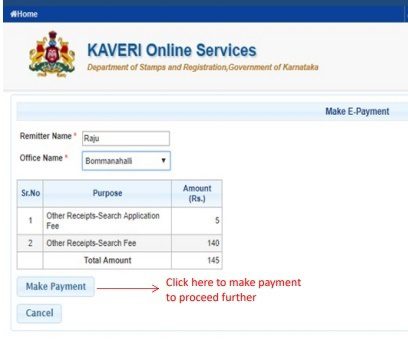 Once you pay through their Unified Payment Gateway, then your transaction receipt get generated.
Step 5-Then you have to click on "Refresh payment status" button.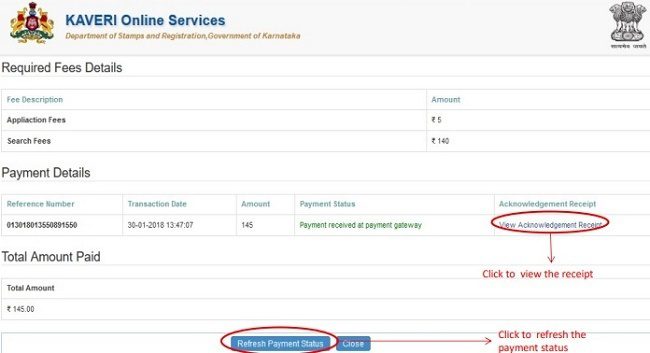 Step 6-Your online EC application will be submitted and saved under 'Pending / Saved Application' section for further processing. Your application for EC will be sent to the concerned authorities and will be digitally signed.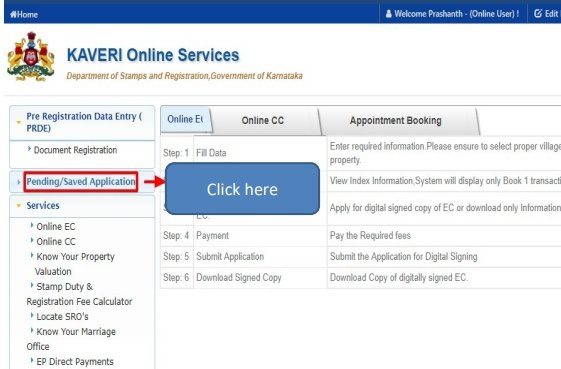 After selecting the relevant EC, you can download the digitally signed EC for your usage.
Blog reader Mr.Guest updated this for the benefit of other readers "One should click SUBMIT button after making the payment. SUBMIT button is located below EC application. You can reach EC application through the Saved folder. I did not do that for a week and it was stuck. After I clicked on the button and submitted the application for digitally signed EC it took 2 working days."
If you still have a doubt regarding this process, then let me know your difficulty.
The biggest advantage of getting EC online is that you no need to pay the additional cost which few AGENTS or officials itself ask for. It is completely free from bribe and cost-effective. However, I have to see how this will be served to the need with time-bound manner.