Do you know there are different tax rules for equity investor and equity trader? Equity Investment is treated as Capital Gain whereas Equity Trading is treated as Business Income. So in which category you will fall? Here in below post I am trying to simplify it.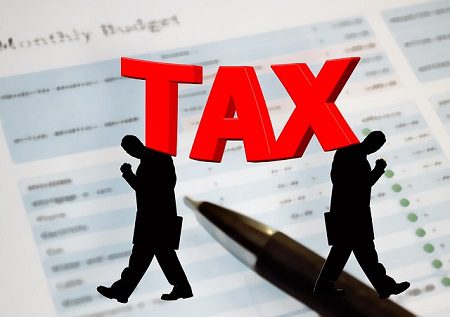 The first thing to decide yourself is whether you are a trader or investor.
If you are a trader then whatever profit or loss from equity trading will be treated as business income and will be taxed at 30%. This trading includes Derivatives also. You can show the expenses incurred to lower your tax liability. Expenses include brokerage, broadband charges, advisory charges or any charges related to trading activity.
If you are an equity investor and the holding period is less than a year then it is treated as Short Term Capital Gain (STCG). This STCG is taxed at 15%. But do remember that stock selling after delivery of stock to your Demat account will only be treated as STCG. Otherwise it will be considered as Business Income.
Whereas if your holding period is more than a year then it is treated as Long Term Capital Gain (LTCG). This LTCG from equity investment is tax exempt. LTCG is exempted if a transaction done through recognized stock exchange and STT (Security Transaction Tax) paid. If stock is not trading on any recognized stock exchange then this LTCG is taxed at 20%.
So from above definitions you noticed that as far as a long-term holding is concerned there is no issue of taxing. But the issue arises for STCG. Whether to consider the stock trading of less than a year is as STCG or Business Income. This issue of deciding whether the stock is traded or invested is purely a subjective matter and depends on each case. So it is you who can decide and relive the future ambiguity and notice from the tax department.
Now while you are into stock trading or investing, every time it is not a case that you exit with profit. So what if you incur a loss? Below are a few options available for you either to set off or carry forward those losses.
Long Term Capital Losses-Long Term Capital Losses wherein STT paid can't be set off either to any long term or short term capital gain from any source. Reason for such restriction is, you are not liable for long term capital gain so obviously you are also not have a provision to set off. But if this transaction not happened on any recognized stock exchange then the same loss can be set off against any long-term capital gain of other assets.
Short Term Capital Losses-Any Short-Term Capital Losses can be set off either to STCG or LTCG up to 8 years in the future (immediately succeeding the assessment year for which the losses was first computed). So this is a bit relieved option. But to avail this loss you need to show the income tax department that you did investment but not the trading 🙂 I think because of this decisive hurdle lot of equity looser stay away from setting it against their profits of LTCG or STCG.
Business Loss-When you declare as a trader then you have the option to set off against the losses you incurred. Business loss can be set off against any income other than salary and can be carried forward up to 8 years. You can include the expenses also for such loss.
What if the transaction not done through recognized stock exchange?
If you are a trader and done the transactions through unrecognized stock exchanges then the STCG will be taxable as per your tax slab. Where as for LTCG it will be taxed at 20% with indexation. Also do note that stock trading done through unrecognized stock exchange is considered as speculative trading. Such speculative trading is considered as speculative business. Any loss under such speculative business can only be set off against only speculative other business and can carry forward up to 4 years.  As of now the recognized stock exchanges (under Sec 43 (5) of Income Tax Act, 1961) are NSE, BSE, MCX and United Stock Exchange of India.
Hope this simplified information is enough for your taxability 🙂